Pancreatic SPORE
PI - Michael A. Hollingsworth, Ph.D.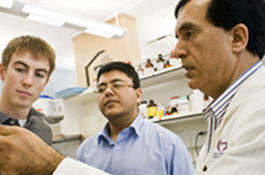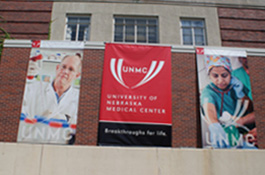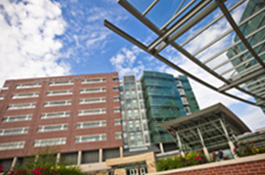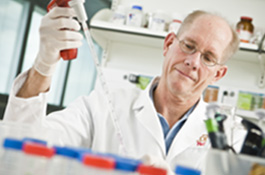 UNMC Pancreatic SPORE
The focus of the SPORE (Specialized Program of Research Excellence) in Gastrointestinal (Pancreatic) Cancer is on translational studies that address basic and clinical issues of importance to improve the outcome of patients with pancreatic cancer. Specifically, the research projects in this program seek to: 1) develop and test novel diagnostic reagents and assays that will improve our ability to detect pancreatic cancer in its early stages; 2) develop and test novel therapeutic strategies including immunotherapy, chemotherapy, and chemoradiation therapy for patients with early and advanced pancreatic cancer; 3) undertake basic research studies in conjunction with clinical trials that will provide insight at the molecular level into the reasons for success and failure of the different strategies.
The SPORE program is focused on 4 projects with high potential translational impact, and there are 3 highly interactive cores that will continue to acquire, store, and make available a unique set of tissue samples, data (clinical, molecular, genetic, biological, pathological), reagents and resources.
These projects and cores represent a substantial breadth of innovative research endeavor in pancreatic cancer.
Projects 1, 2 and 4 aim to develop therapeutic reagents that will be useful for early or advanced disease.
Project 3 aims to develop early diagnostic procedures.
The cores contain highly novel components.
The tissue core (Core B) has developed a comprehensive rapid autopsy/organ harvest protocol unlike any other in the world, which utilizes a team of 18 trained individuals to undertake complete organ harvest and processing that can be completed within two hours of death.
contact us
UNMC Pancreatic SPORE
Eppley Institute for Research in Cancer

University of Nebraska Medical Center
985950 Nebraska Medical Center
Omaha, NE 68198-5950

402-559-4192 Phone
402-559-2813 Fax
mahollin@unmc.edu
cjplate@unmc.edu