UNMC's EngAge Wellness program
UNMC's EngAge Wellness program
Omaha's premier location for senior fitness and health promotion.
Senior Fitness and Wellness Program
Mission:
To improve perceived well being and health of older adults using the whole person wellness approach to optimize aging through premier programs, quality education, innovative research & outreach including rural and undeserved populations.
Core Values:
Whole Person Wellness
Quality
Education
Research
Outreach
Training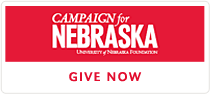 Enrollment Specials "Winter Wellness Special"
(Valid until 12/31/13)
New participants receive all of the Premium Participation benefits for
3 months at the low rate of $100 (individual) or $150 (couple**) plus 1/2 OFF the enrollment fee! This is a one-time offer for three consecutive months.

DECEMBER NEWSLETTER
Contact Us Phone: 402-552-7210
Fax: 402-552-7209
Hours of Operation
Monday - Friday: 7:00am - 7:00pm
Saturday: 9:00am - Noon
Click here to view our
Parking Map
Follow Us
 Facebook
"Like" us on our Facebook page!