Research
Discovering effective treatments for all ages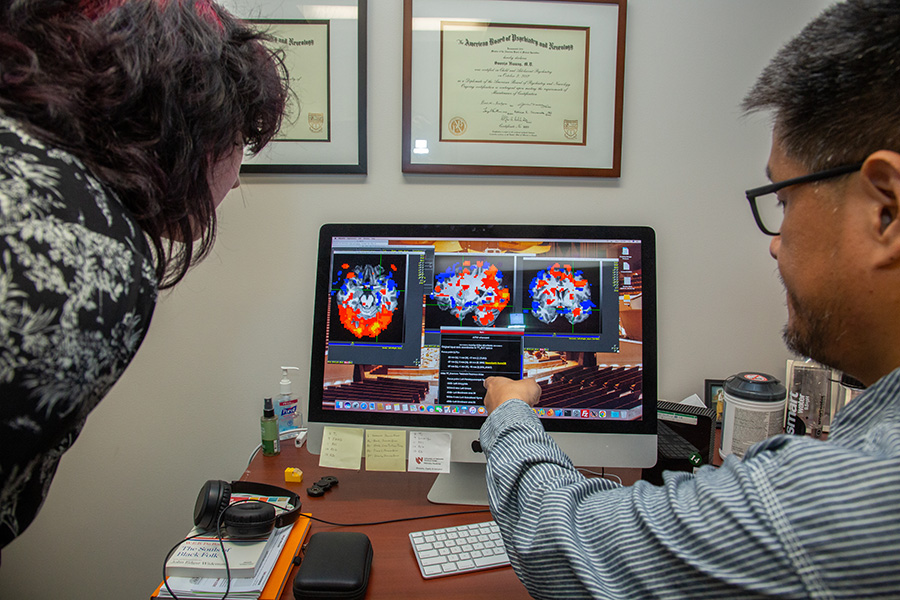 One of the primary goals of academic psychiatry is to expand our understanding of psychiatric illness and improve psychiatric care through research. The mental health research conducted within the University of Nebraska Medical Center's Department of Psychiatry aspires to improve and discover effective treatments and interventions for all ages. Departmental faculty members who direct our research programs welcome questions and input from the scientific community and from the public.
Faculty members are currently conducting investigations in a broad array of areas. The focus of studies ranges from childhood depression and ADHD to clinical trials of new agents for Alzheimer's dementia and mild cognitive impairment.
Our faculty collaborates with many other faculties across the campus and so there are many opportunities for interaction and cross-disciplinary training for postgraduates interested in a career in academic research or for those wishing to learn more about research methods. We can provide a variety of research experiences for medical students and residents and welcome them to design experiences that complement their interests and background, plan a longitudinal research experience in concert with a faculty member, or work brief one-month research electives.
For more information about specific research projects and opportunities, do not hesitate to contact individual investigators or me.
William J Burke, MD
Vice Chair for Research
wjburke@unmc.edu
.