Healing Arts
The Healing Arts program at UNMC and Nebraska Medicine aims to transform the health care experience by connecting people with the power of art. We believe the arts also can create a compassionate, supportive and inspirational environment for our patients, their families and staff.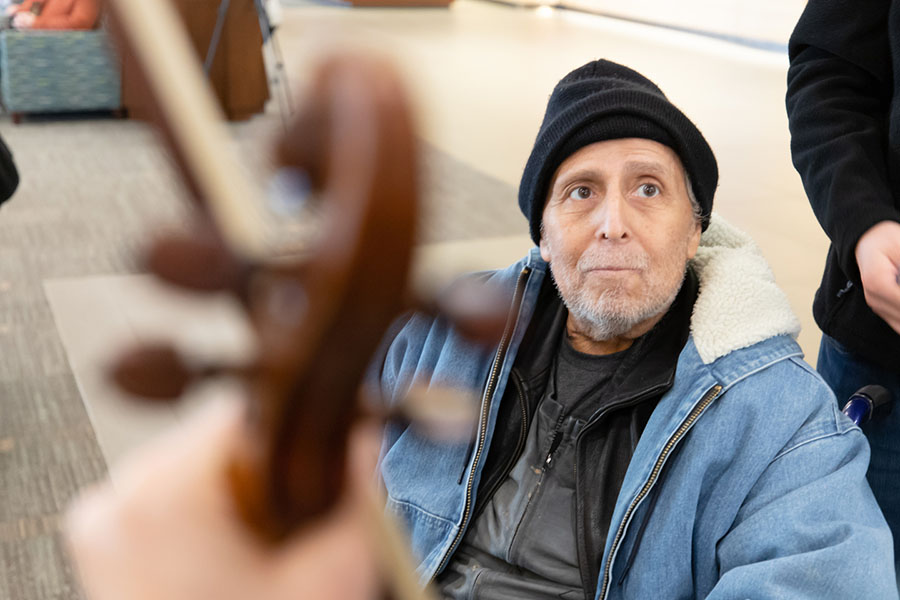 Listening to a quartet perform at the Fred & Pamela Buffett Cancer Center.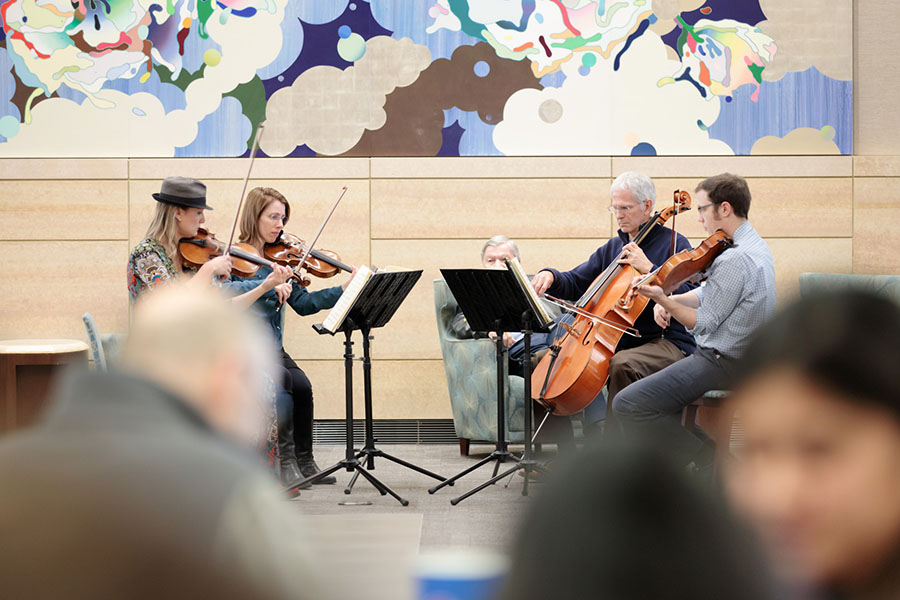 The UNO Maverick Quartet performs in the lobby of the Fred & Pamela Buffett Cancer Center.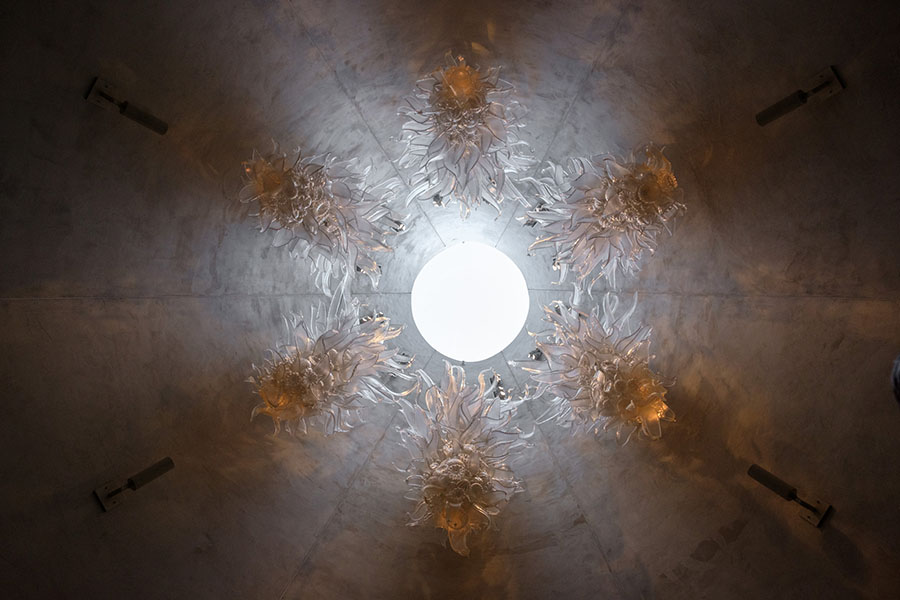 A glimpse of the sky through the top of the Chihuly Sanctuary in the Fred & Pamela Buffett Cancer Center.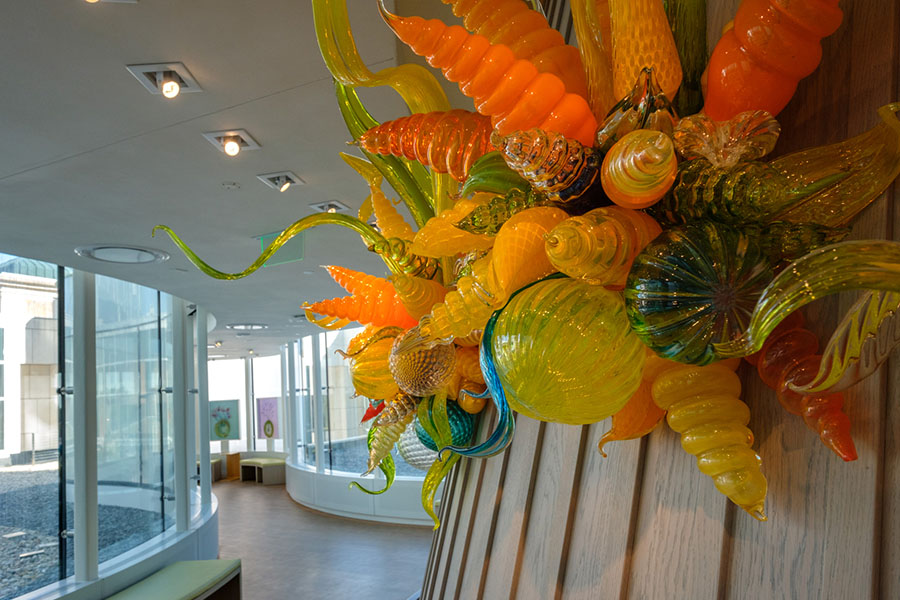 The Chihuly Sanctuary features several blown-glass installations and provides a quiet place of reflection for patients, caregivers and staff.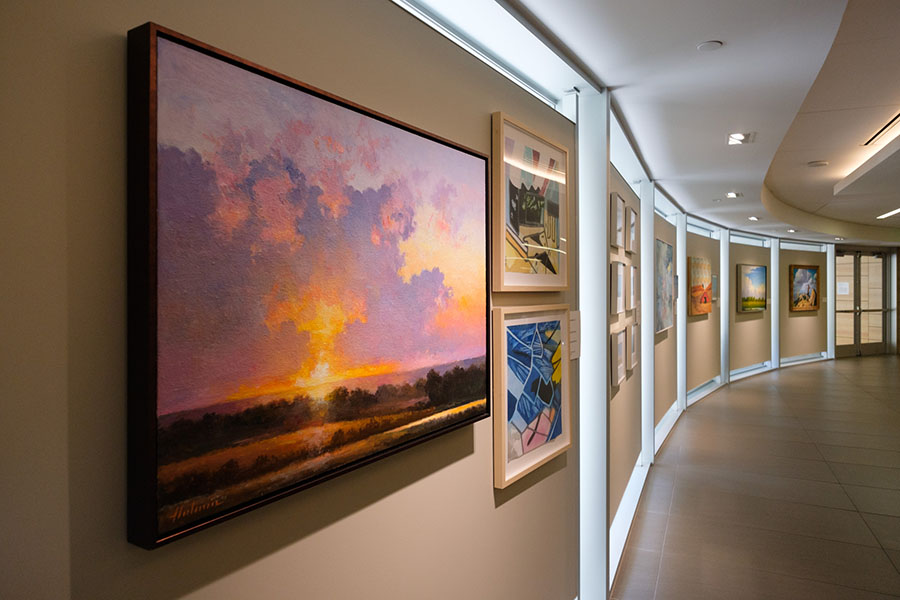 A display space in the Buffett Cancer Center features rotating art exhibits.
Mission and Vision
Mission
The Healing Arts Program engages patients, caregivers, staff and students to heal through the arts.
Vision 
Educate and build community awareness encompassing the arts, health and medicine.
Create an environment promoting healing and humanizing the hospital experience by providing visual, performing and therapeutic arts experiences.
Integrate and enhance our evidence-based experiences within UNMC/Nebraska Medicine/UNO through the arts.