Public Safety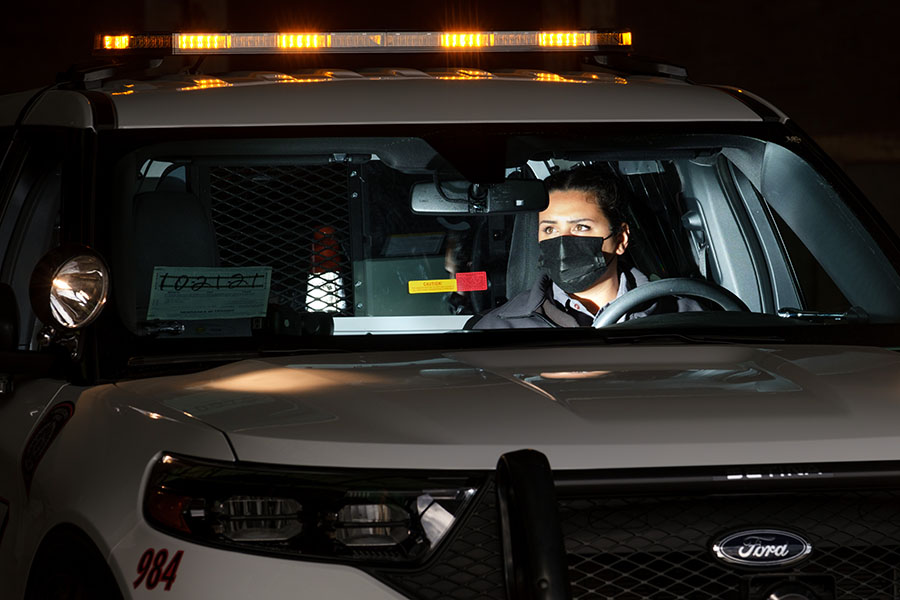 A Mission for Campus Safety
Our Department of Public Safety works to provide a safe environment for those who work on, learn at and visit our campuses.
Within the department are the units of patrol, police investigations, dispatch, emergency management, youth safety and a support unit that includes access management, security camera management and alarms.
The department includes law enforcement officers and security officers, and the officers on both teams are university employees. Our officers are distinguishable by their uniforms and vehicles. Security officers wear gray shirts and black pants and drive a white security vehicle. Law enforcement officers wear black shirts and black pants and drive black cruisers.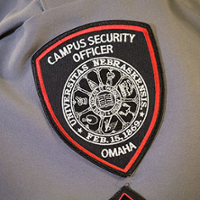 The department uses staff training to ensure ongoing skills in areas such as de-escalation, threat assessment, standards/compliance and outreach.
Public Safety staff members work closely with IT and facilities to identify partnership opportunities to enhance building safety through environmental design, visitor management, and camera functions.
On campus, our officers enforce all University and Nebraska Medicine regulations, as well as city ordinances, state statutes and federal laws. They also work closely with the city, county, state and federal authorities.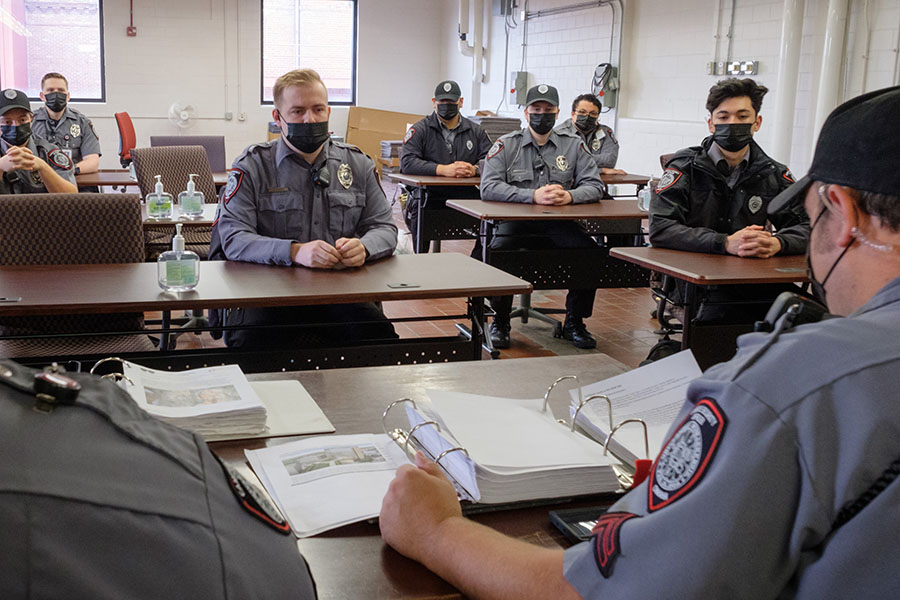 Lost and Found
On a search for something you lost on campus? Take a look at our online Lost and Found, then file an online claim.
Need to turn in an item to the Lost and Found? Contact Public Safety, 402-559-4439, to make arrangements.
Items that are turned in will be kept at Public Safety, in the Academic Research and Services Building, 4215 Emile Street. 
We'll make every reasonable effort to get items back to their owners.
After you file an online claim, you will be contacted by the following business day. If it's an emergency to have the found item returned immediately, please call (402) 559-5111.
Contact Public Safety
Emergencies: 402-559-5555, 24 hours per day
Dispatch: 402-559-5111, 24 hours per day
Office: 402.559.4439, 8 a.m. to 4:30 p.m. Monday-Friday