Kathleen G. Volkman, PT, MS, NCS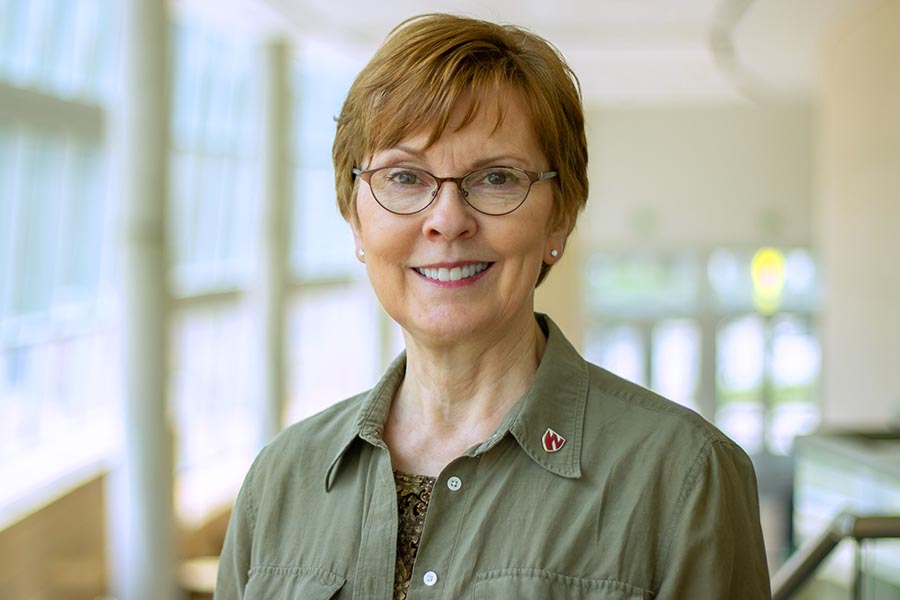 Volkman is an Associate Professor in the Physical Therapy program. She currently serves as an Associate Director of the division.
She is a Board Certified Clinical Specialist in Neurologic Physical Therapy and has expertise in pediatric and adult populations. She teaches neuromuscular physical therapy and psychosocial aspects of health care in the DPT program.
At the state level, Volkman has an interest in promoting and improving stroke systems of care. She has served on the Steering Committee for the Nebraska Stroke Advisory Council since 2012 and their Rehabilitation Task Force since 2010. She has presented research at regional and national meetings on neurological assessment and care, and on physical therapist education at the national and international level.
Education
MS, Exercise Science, University of Nebraska at Omaha, 2004
BS, Allied Health Sciences-Physical Therapy, University of Missouri-Columbia, 1979
Credentialed in the Functional Independence Measure under the Uniform Data System for Medical Rehabilitation: 2014-2020
Clinical Specialist in Neurologic Physical Therapy: ABPTS, 2009-2029
Research interests
Volkman has two primary research interests as a physical therapist and educator. One is focused on physical therapy assessment or interventions for individuals with neurological conditions. The second is on educating DPT students using interprofessional simulation or other experiential learning activities. More recently, her interests include interprofessional work with health care providers through an AHA Mission Lifeline: Nebraska grant to improve stroke systems of care, and a funded interprofessional project to partner health professions students with individuals with stroke who live in the community.
Awards
2014, School of Allied Health Professions Excellence in Teaching Award recipient
2012, School of Allied Health Professions Outstanding Researcher Award recipient
Physical Therapy Program
Department of Health and Rehabilitation Sciences
College of Allied Health Professions
University of Nebraska Medical Center
984420 Nebraska Medical Center
Omaha, NE 68198-4420