The Annual Gifford-Truhlsen Conference: Current Concepts in Ophthalmology and Visual Sciences was not held in 2020 due to COVID-19. So, the June 2021 conference included keynote lectures from the 2020 and 2021 conferences. These presentations have been grouped into four separate modules – for a total of ten presentations by eight distinguished lecturers:
Harold Gifford, Jr., MD Keynote Presentations Module

The Evolution of Keratoplasty: A Complete Paradigm Change in the Last Quarter Century
New Innovations in the Management of Neurotrophic Keratopathy
— Bennie H. Jeng, MD, University of Maryland School of Medicine
Anti-VEGF and Beyond: The Past, Present, and Future of Treatment for Neovascular AMD
— Paul Sternberg, Jr., MD, Vanderbilt University Medical Center

Stanley M. Truhlsen, MD Keynote Presentations Module

Long Term Treatment Outcomes in Neovascular AMD: What We Know and What We Don't
Top 5 Findings from DRCR Retina Network Clinical Trials
— Daniel Martin, MD, Cleveland Clinic Cole Eye Institute
Intraocular Tumors: Accomplishments and a Look Into the Future
— Carol L. Shields, MD, Thomas Jefferson University

Charles Fritch, MD Keynote Presentations Module

Lessons Learned
— Randall J. Olson, MD, University of Utah School of Medicine
Advances in Corneal Neurotization
— Steven M. Couch, MD, Washington University School of Medicine

Bernstein-Kroon Presentations Module

Genetic and Epigenetic Control of Photoreceptor Development: Implications for Designing Therapies of Retinal Diseases
— Anand Swaroop, PhD, National Institutes of Health
Personalized Wavefront-Guided Vision Correction and Corneal Biomechanics
— Geunyoung Yoon, PhD, University of Rochester
---
Target Audience
These enduring material modules are intended for ophthalmologists, optometrists, residents, medical students, fellows, vision research scientists, and other eye care professionals and technicians who were NOT able to participate in the Annual Gifford-Truhlsen Conference: Current Concepts in Ophthalmology and Visual Sciences (two-day virtual conference) held June 11-12, 2021.
---
Accreditation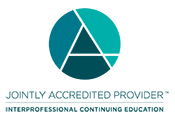 In support of improving patient care, University of Nebraska Medical Center is jointly accredited by the Accreditation Council for Continuing Medical Education (ACCME), the Accreditation Council for Pharmacy Education (ACPE), and the American Nurses Credentialing Center (ANCC), to provide continuing education for the healthcare team.
Term of Approval
Release Date: Aug. 30, 2021
Expiration Date: Aug. 30, 2022
---
Support
The Gifford Truhlsen Conference Keynote Presentations is supported by unrestricted grants from Alcon Vision, Inc; Genentech; and Regeneron Medical Education.
---
How to Access the Modules and Receive Continuing Education Credit
From the list below, choose the module that you would like to review. Pay the registration fee.
There is a $20 fee to access EACH module.

Once you complete the registration process, you will immediately be able to access the recorded presentations.

Each module will take approximately 2 hours to complete. 


You have up to Aug. 30, 2022 to access the video, complete the post-test and evaluation, and claim your credit.

If you decide to pause/stop without completing the activity, you will be able to access the material by signing in to your UNMC CCE Account. Go to the account portal, click on Registrations & Documents. Find the module that you would like to complete and click the Registration Summary button. 
You may choose to participate in some or all of the modules. And, you are not required to view the modules in any specific order. Each module will have a corresponding post-test and evaluation. To receive continuing education credit, you will have to successfully complete the post-test with 100% accuracy.
No refund will be given once a module is purchased.
Questions
If you have questions about these modules, please contact Jackie Farley via email.
---
Available Modules