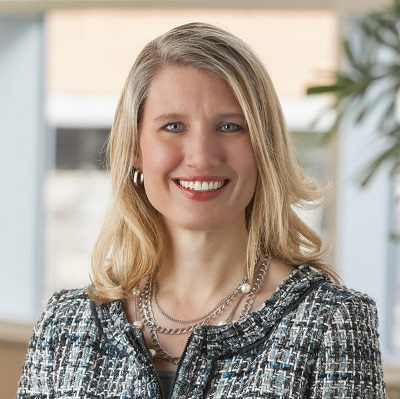 As I write this, I am reflecting on the amazing research presented at the CHRI Pediatric Research Forum and the Department of Pediatrics Resident Grand Rounds presentations. These are the highlights of our virtual 2021 forum, showcasing all of the groundbreaking work our child health researchers are working on (despite, or in some cases because of, the COVID-19 pandemic) in a poster session of nearly 100 projects. The poster session remains open virtually until May 28.
In this 19th year of the forum (the second that was virtual), we were introduced to the pathways of development for important scientific projects that will impact child health for many over the next decades. Even more importantly, we were introduced to the various pathways along which investigators evolve and develop, from bright young students, to ambitious trainees willing to put in the extra effort to answer an important clinical question, to medical science professionals  embarking on a career of inquisition, passion and determination to perform science (basic, translational, clinical and public health). With the mentorship that was described throughout the forum, we at Children's and UNMC are helping to move the science forward, shrink the knowledge gap and demand better for our patients along the way.
Here at CHRI, we are honored to facilitate that process of development of scientists and mentoring of trainees. Our resources are engineered to meet our members where they are in this development and augment their internal drive to know more through supportive infrastructure that eases the learning journey.
More than 220 members in CHRI, collaborators, mentors and other scientists are available to provide feedback and advice to move your project forward. I encourage you to ask every now and then, "Where am I on my path as a scientist and what help do I need to move forward?" Then reach out to us at CHRI; we are happy to identify resources that can advance your career and propel projects forward.
As such, please look for items in this monthly newsletter, as well as additional webinars and seminars, highlighting the research resources available at CHRI, UNMC and Children's. 
Also of note, the NIH Biosketch is changing this month, and although the form change was delayed, the content change is still moving forward. As many other grant mechanisms require alignment with the NIH, it is important to start the editing process for this document soon. Our staff at CHRI can help with edits and will then work with Sponsored Programs Administration to ensure that your document is not only formatted correctly, but that it meets all NIH compliance regulations.
Please enjoy the summer! For those of you working with research students in the next few months, we appreciate your time and mentorship and are here to support you as questions may arise due to changing COVID-19 restrictions.
Sincerely,
Ann