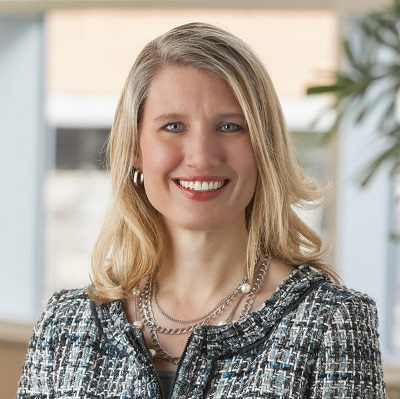 Here we are in the heat of summer, after a storm that left many without power for days. I hope that all our CHRI members have been able to recover from any damaged caused by the storm. As the summer flies by, we are enjoying having our Summer Undergraduate Research Program (SURP) students, Medical Student Summer Research Program (MSSRP) students and our STEP-UP interns with us, hard at work, learning so much about research and research administration. Be on the lookout this coming winter for opportunities to incorporate them into your academic work for next summer! The teams they are working on are having a ton of fun and seeing tons of productivity on interesting projects. 
I hope you can join us for our next CHRI Global Health Area of Emphasis Mini Summit August 3 and 4. The sessions will be from 8:30 to 10:00 a.m., and will include featured speakers and enable participant to share projects, discover new resources and make valuable connections for future collaborative opportunities.  
In the Pediatric Research Office, our coordinators are keeping busy with a variety of clinical research studies, but we are also excited announce that we anticipate having the bandwidth to begin onboarding new studies where opportunities have presented themselves over the last few months. Thank you for your patience as we continue to move subjects through the follow-up visits that are required for the Pfizer COVID-19 Pediatric Vaccine Trial. 
I am thrilled to relay that we have had numerous NIH grants that have been awarded to our CHRI faculty, and many more grants under review. You never cease to amaze me with your innovation and productivity. 
This month I had the pleasure of introducing CHRI to the North Omaha Community Health Council. They were very engaged and receptive to the message that CHRI is here to serve the children of Omaha and Nebraska. We discussed the health disparities for children in North Omaha, and they were pleased to hear about some of the research that is currently being conducted to better understand these issues. 
The next CHRI grant submission deadline is coming up on August 15, 2021. Please feel free to contact
Dr. Bill Rizzo
if you have any questions about the application process or a specific proposal. Remember that these are mentored grants, and we are happy to help with edits and give recommendations at any time in the grant preparation process. 
Enjoy the rest of your summer, take some well-deserved vacation and please reach out to me or anyone at CHRI if we can be of help in your academic endeavors. 
Kind regards,
Ann