In the ever-busy cycle of academic life and the world of research, late June and July are exciting times of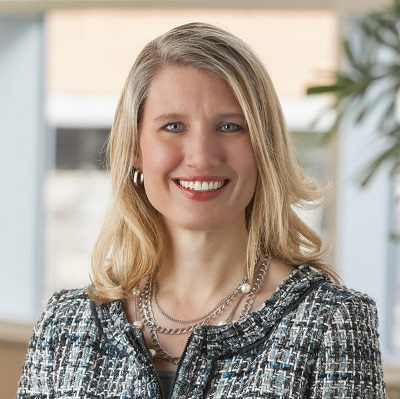 transition and opportunity! We will be onboarding numerous new faculty members, residents and students in the next month and also have the opportunity to celebrate the academic promotion of multiple Child Health Research Institute (CHRI) faculty members. Congratulations to each of you as you arrive at these important milestones, transitions and achievements.
As you encounter those who are new to our campuses, I ask that you convey a message of inclusion and engagement, and please help us spread the word about the resources and support available for campus members who have interest in participating in child health research through CHRI. Our membership continues to grow, as does the success of our members and their collaborations across subspecialties, professions, colleges and even campuses. This work is truly inspiring, and I would like to congratulate all of you on a job well done during a year of a pandemic that could have paralyzed a research enterprise made of less resilient investigators and staff.
Thank you to the Pediatric Research Office (PRO) and CHRI staff for the flexibility to support shutting down and reopening research across two campuses over the last year, while transitioning to work from home and onboarding multiple, complex, time-sensitive studies that were COVID-19-related. It is great to see successful enrollment of patients over the last weeks in the COVID-19 vaccine trial. The number of people who worked on making this study a success from CHRI, the PRO, Children's and the pediatric faculty is truly impressive and demonstrates the teamwork needed to make complicated endeavors happen at a high level.
Our internal advisory board, including our community members, met this month to discuss opportunities to improve our inclusion of diverse and representative populations in our clinical trials. Also discussed was how we develop our pipeline of child health researchers in an inclusive manner and how we ensure this lens of inclusivity is used to view all projects moving forward. As this work progresses I will highlight it here, and it will be an ongoing focus of our board. Last year was a moment of awakening for many Americans to the existence of systematic racism and white privilege brought on by the deaths of George Floyd, Breonna Taylor and many other African Americans. In the past 12 months at CHRI, we have worked to educate ourselves to better understand our own environments and the impact of racism and micro-aggressions on our colleagues and students. We are proud to partner with the Department of Pediatrics in many endeavors and are supportive of the department's recently released Anti-Racism Statement. At CHRI, we will actively work for a more equitable and just environment for research, work and training.
Your feedback on how CHRI is meeting your research needs and the needs of those around you is always appreciated. If you have thoughts about improvements or opportunities that we are missing, please reach out to chri@unmc.edu
Wishing you the best in the upcoming academic year and in your research.
Sincerely,
Ann