Douglas A. Stoller, MD, PhD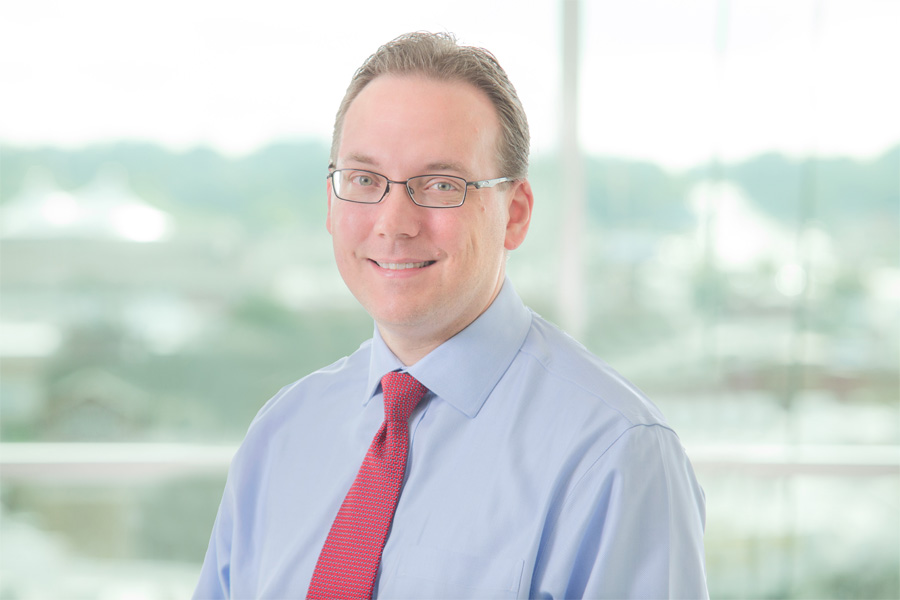 As an advanced heart failure cardiologist serving in academia, my career goal is to translate cutting edge research into clinical practice, a goal epitomized by the Genetic Architecture of Chemotherapy-related Cardiomyopathy study. I am an advanced heart failure and heart transplant cardiologist at the University of Nebraska Medical Center and its primary clinical partner, Nebraska Medicine.
Nebraska Medicine's Advanced Heart Failure Program is one of the larger programs nationwide, completing 80-90 heart replacement procedures (heart transplant and VAD) per year and a key contributor to major clinical trials.
I am also the founding medical director of UNMC's Cardiovascular Genetics program, and have initiated and grown an adult cardiac genetics clinic. Collaborating with heart failure faculty, I have contributed to multiple data outcomes projects in durable mechanical support and heart transplant. I have served as the co-primary site primary investigator from UNMC, and contributed to patient recruitment and manuscript writing for the Dilated Cardiomyopathy Consortium.
Key publications
Huggins GS, Kinnamon DD, Haas GJ, Jordan E, Hofmeyer M, Kransdorf E, Ewald GA, Morris AA, Owens A, Lowes B, Stoller D, Tang WHW, Garg S, Trachtenberg BH, Shah P, Pamboukian SV, Sweitzer NK, Wheeler MT, Wilcox JE, Katz S, Pan S, Jimenez J, Aaronson KD, Fishbein DP, Smart F, Wang J, Gottlieb SS, Judge DP, Moore CK, Mead JO, Ni H, Burke W, Hershberger RE. Prevalence and Cumulative Risk of Familial Idiopathic Dilated Cardiomyopathy. JAMA. 2022 Feb 1;327(5):454-463. doi: 10.1001/jama.2021.24674. PubMed PMID: 35103767; PubMed Central PMCID: PMC8808323.
Urban M, Lundgren SW, Siddique A, Ryan TR, Lowes BD, Stoller DA, Um JY. Impact of temporary mechanical circulatory support for early graft failure on post-heart transplantation outcomes. Clin Transplant. 2020 Nov;34(11):e14060. doi: 10.1111/ctr.14060. Epub 2020 Aug 29. PubMed PMID: 32772397.
Opondo MA, Aiad N, Cain MA, Sarma S, Howden E, Stoller DA, Ng J, van Rijckevorsel P, Hieda M, Tarumi T, Palmer MD, Levine BD. Does High-Intensity Endurance Training Increase the Risk of Atrial Fibrillation? A Longitudinal Study of Left Atrial Structure and Function. Circ Arrhythm Electrophysiol. 2018 May;11(5):e005598.doi: 10.1161/CIRCEP.117.005598. PubMed PMID: 29748195; PubMed Central PMCID: PMC5951393.