UNMC leadership encourages students, faculty and staff to follow the latest CDC guidance and be mindful of their health and wellness as concerns of coronavirus grow.
Returning to Campus
---
The University of Nebraska Medical Center is committed to providing a world-class education; it is our belief that a rich on-campus experience is a critical part of this education. Ensuring that this experience is a safe one, however, is the responsibly of all of us. Thus, as we open our campus this fall, we ask all students, staff, and faculty to do their part by following seven easy steps: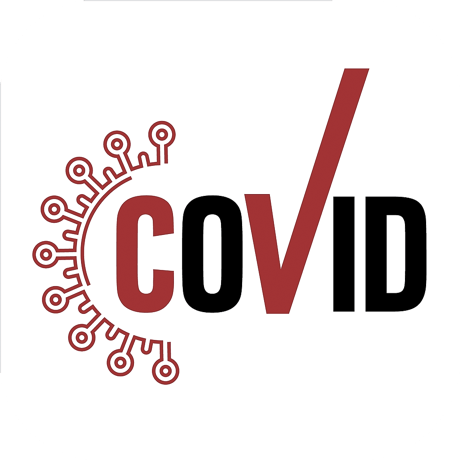 2. Avoid campus if sick

Refrain from coming to campus if you (or someone in your house) are sick or if your 1-Check COVID screen results advise you to

3. Wear a mask

Wear a cloth or surgical/procedure mask that covers the mouth and nose at all times while in public spaces (including classrooms, hallways, and other common areas). Masks should only be removed while eating or while in closed private offices. Learn more about mask guidance.

4. Social distance

Maintain a distance of at least six feet from other persons while on campus.

5. Wash hands

Wash your hands frequently. Hands should be washed with soap and water for at least 20 seconds (roughly the time it takes to sing Happy Birthday to oneself twice). Alcohol-based hand sanitizer may be used when soap and water are not readily available.

6. Clean surfaces

Assist in the cleaning and disinfection of surfaces. Cleaning solution and cloths are widely available in campus buildings; students, staff, and faculty should assist in cleaning their desks, tables, and personal spaces, especially when such surfaces are likely to have become contaminated (e.g. when one sneezes or coughs while their mask is off).

7. Work remotely when possible

In an effort to 'de-densify' the campus, staff who are able to accomplish their duties remotely and have the approval of their supervisor may continue to work from home.
August 24-December 4
December 14-18
Fall 2020 semester
Some courses and clinical rotations may differ.
Finals week
Information For
---
Campus Resources
---
Questions
---
Email unmcincidentcommand@unmc.edu. Emails will be triaged to appropriate individuals and/or incorporated into our planning processes.