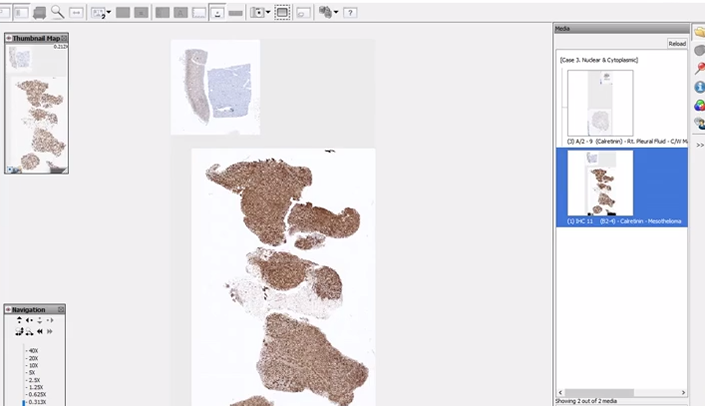 Some modules require Adobe Flash Player to display video and animated content correctly.
Immunohistochemistry Module Part 4: Reading IHC Stained Images
This E-module will help learners evaluate and analyze the findings and clinical significance of IHC stained digital images. The module will take learners through examples of nuclear, cytoplasmic and mixed staining.
Format: E-Learning Module
Discipline: Allied Health
---
Permission:
This content is
available for faculty
to use in their course. To show a link to this content,
please complete the form
below
.