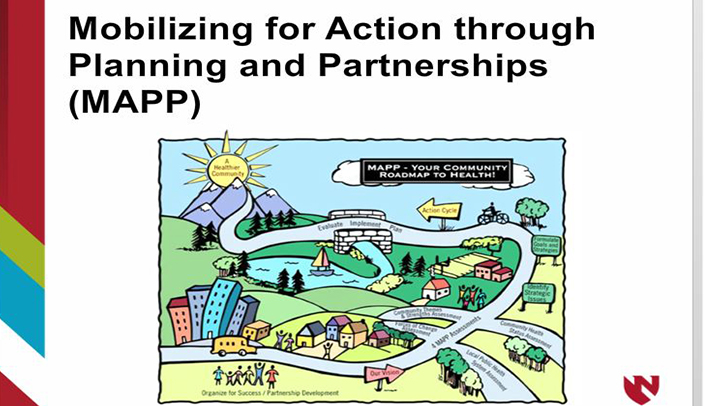 Some modules require Adobe Flash Player to display video and animated content correctly.
The MAPP Process: Addressing Rural Childhood Obesity through Community Collaboration in Public Health
Obesity prevention represents a priority area for many public health agencies, many of whom employ Mobilizing for Action through Planning and Partnerships (MAPP). This e-module includes individual video testimonials of diverse stakeholders who participated in the MAPP process where they comment on the impact of obesity in their field and ways in which they individually and collectively address obesity through collective impact.
Format: E-Learning Module
Development Date: May 1, 2015
Discipline: Interdisciplinary

Funding for the creation of this module was provided by an award from the Office of the Vice Chancellor for Academic Affairs at the University of Nebraska Medical Center
---
Permission:
This content is
available for faculty
to use in their course. To show a link to this content,
please complete the form
below
.