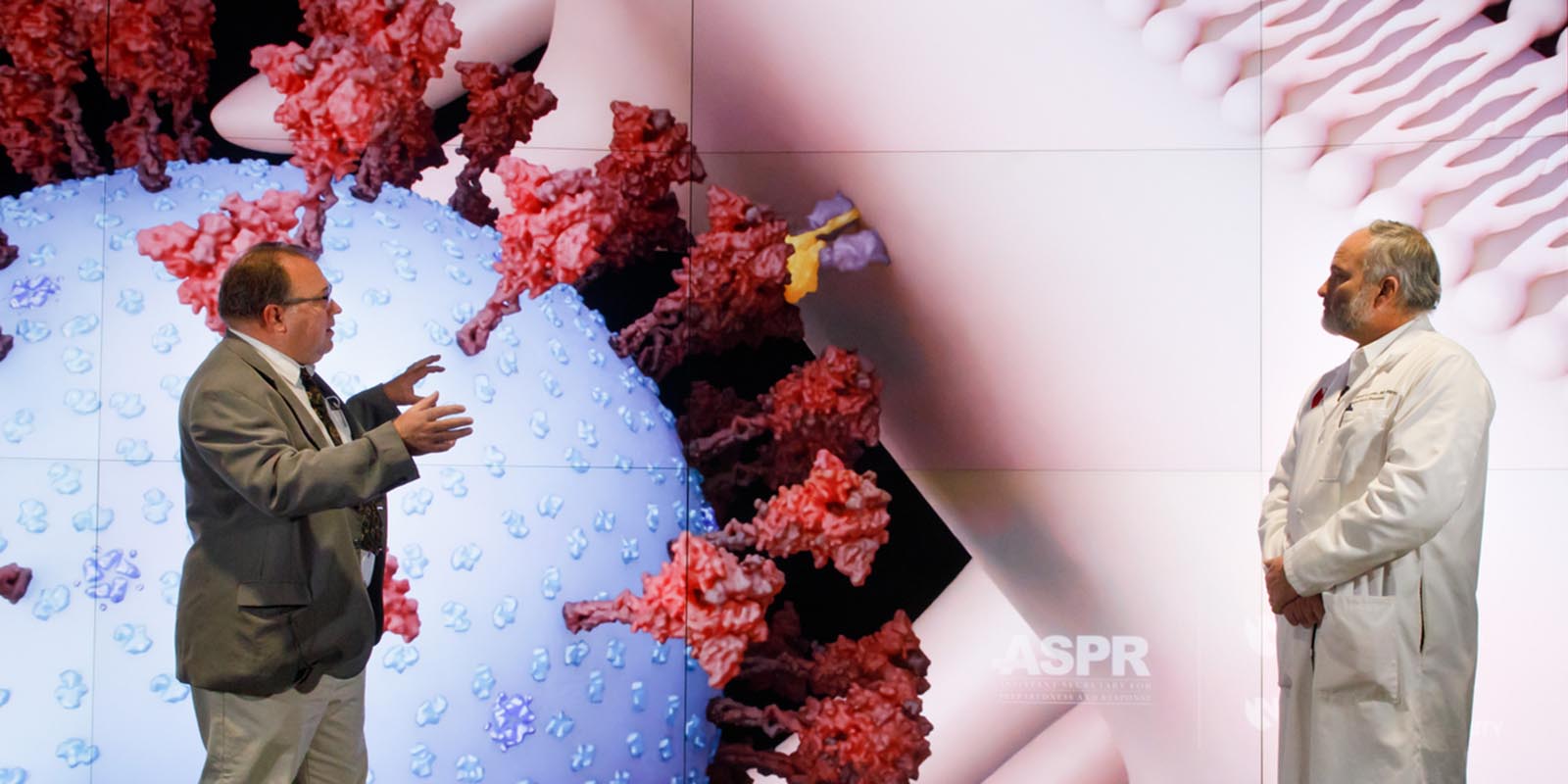 A Grim Coronavirus Prediction
ABC News Live Primetime interviews Dr. James V. Lawler about his early 2020 COVID-19 predictions that became reality.  He offers insight about mistakes made, lessons learned, and priority changes to better mitigate the risks.
The Global Center for Health Security has launched The Transmission, a curated weekly wrap-up of timely and relevant news and data focused on global health security. The newsletter is curated and produced by Claudinne Miller, a former Department of Defense intelligence analyst who has for years produced reports to top-level U.S. government leadership and international public health, academic and government leaders about past outbreaks like H5N1, H1N1, Ebola, and COVID. Miller has an extensive background as an intelligence analyst with experience in the U.S. Intelligence Community, and the U.S. Department of Defense.
---
R7DHRE Newsletter
Our partner, the Region VII Disaster Health Response Ecosystem (R7DHRE) has launched a quarterly newsletter. The goal of this project is a flexible, self-organizing R7DHRE that provides a grassroots readiness network during disasters, and includes the following specialty teams: behavioral health, biological, burn, chemical, pediatric, radiological, and trauma. This is one of two demonstration projects nationwide charged by the Administration for Strategic Preparedness and Response (ASPR).