VisualDx
iEXCEL and the McGoogan Health Sciences Library are thrilled to bring VisualDx to UNMC!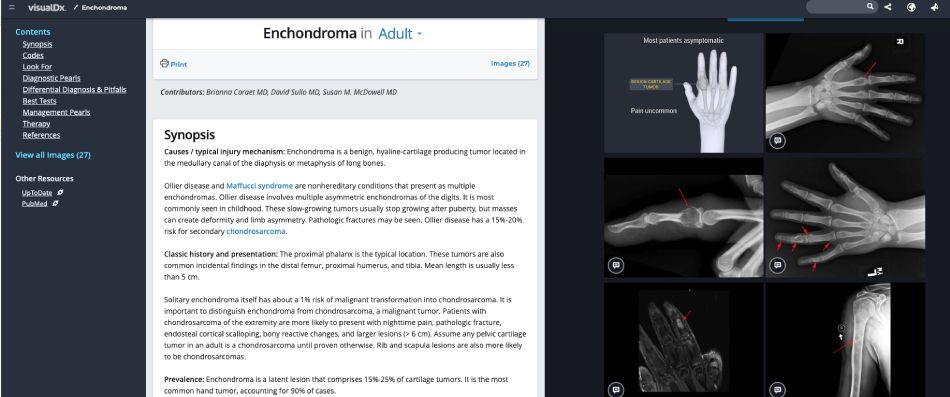 VisualDx is an award-winning clinical diagnostic tool that is designed for use in research, diagnosis and clinical point of care.
This online database contains 44,000 images to assist healthcare students and professionals improve patient care. With access possible by any UNMC affiliated individual or through the McGoogan Health Science Library, students, faculty and staff have the most exhaustive medical image library at their fingertips!
Access VisualDX
Features of VisualDx
Accessible from any device, computer, smartphone or tablet
44,000 images illustrating a wide range of medical conditions
A diagnostic tool that can be used as a point of care resource
Free weekly webinar series
New! Skin of Color Feature
A home page, tailored to UNMC and your area of provided care
A news blog, constantly updated with new findings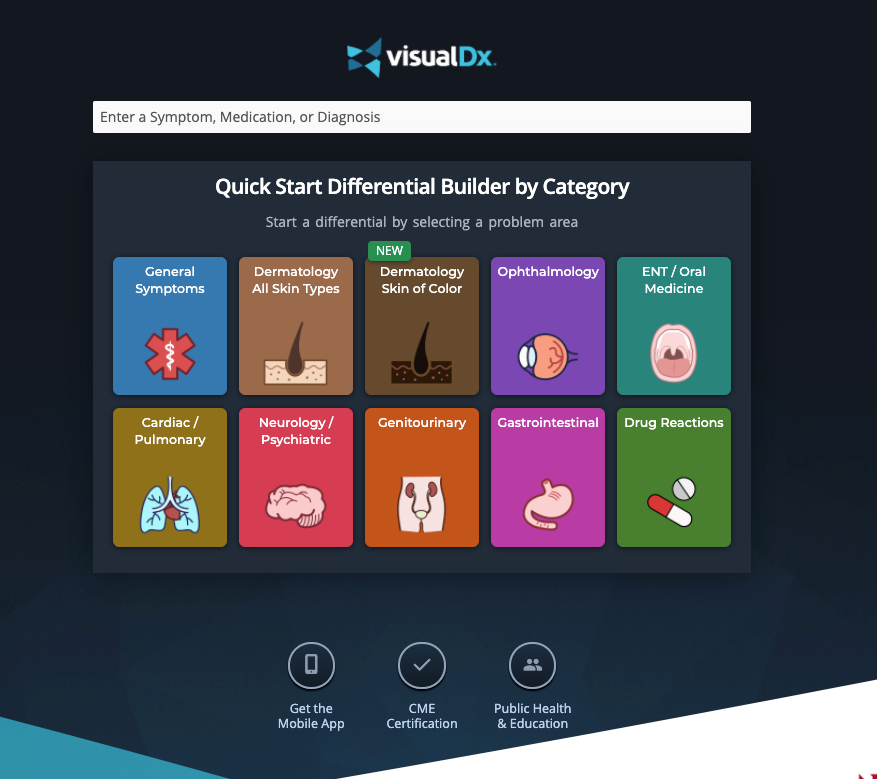 Read more about the benefits of VisualDx
New York Times: Dermatology Has a Problem with Skin Color
UNMC Today: UNMC subscription to VisualDx renewed
Businesswire: Skin of Color Society, NEJM Group and VisualDx Launch Free Webinar Series on Addressing Racism in Medicine