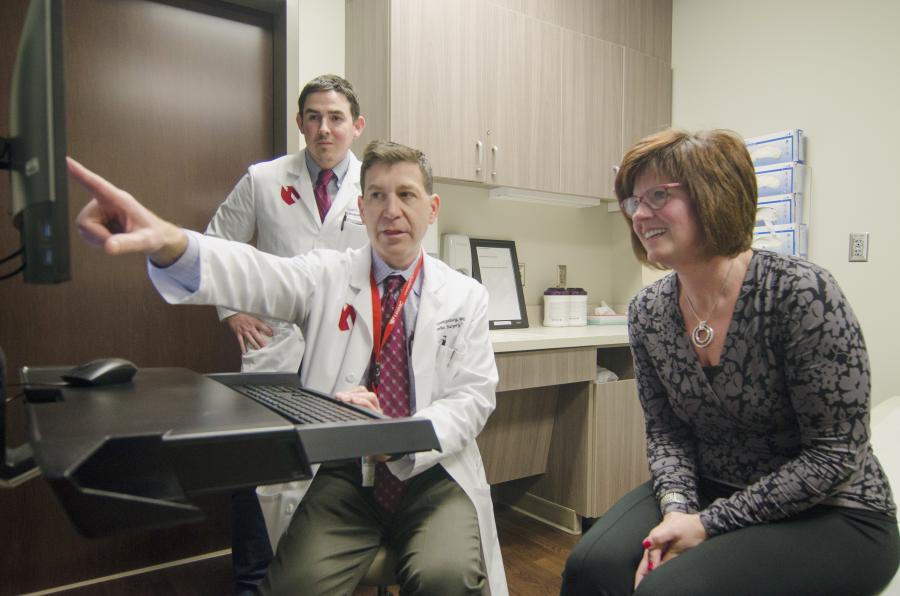 You know that short walk you take to get your mail, or the steps you take from one end of the grocery store to the other? We complain about it being too cold outside or the crowds of people we have to maneuver past, but Cathy Sickler isn't complaining – not anymore.
"Every day when I get up and walk and feel myself walking normally again, in my heart, I am so thankful for this moment," Sickler says while at her one-year post-operation checkup. "I don't feel like I have very many limitations at all."
It has been one year since Sickler's quality of life began to improve when she had her right hip replaced. Leading up to her procedure, she had been experiencing hip discomfort for years, due to a labrum cyst, arthritis and ligament strain.
"The pain was so bad that I couldn't get groceries, had a hard time going up and down my stairs to let my dogs out … I started getting depressed and thought it would never stop hurting," she says. "I was a train wreck."
When there were no other options but to have her hip replaced, she put her trust in the hands of orthopaedic surgeon Beau Konigsberg, MD, and the rest of her health care team at Nebraska Medicine.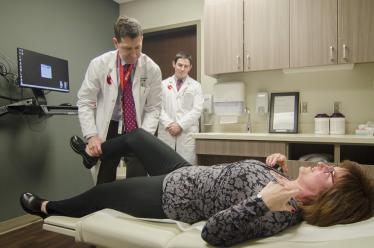 Leading up to the procedure, Sickler was anxious about everything from potential anesthesiology side effects to making sure her legs were both the same length after the hip replacement. She was comforted by the expertise and reassurance she received from her care team.
"I can't stress enough about how much it was a total team here of people working together to make sure everything leading up to the procedure and after was a success," she says. "They really seemed to tailor everything to a personalized plan."
Sickler adds that the time spent by Dr. Konigsberg with her leading up to the procedure was invaluable, and helped give her confidence that everything would go as planned.
"Dr. Konigsberg took the time to figure out who I was and what I was about and it helped him understand how to best communicate with me," she says. "He realized that I have to really be sold on the best option and told me like it was, and I really appreciated that transparency and honesty."
A year removed from having her hip replaced, Sickler has regained her independence back and is back to being able to do more physical activity.
"Before, I couldn't walk to the mailbox. Now, I could walk five miles if I had to. When I walk into the gym, I walk like a boss," she says with a laugh. "I don't have a big enough word to describe what this entire experience has meant to me. I'm just so grateful to Dr. Konigsberg and everyone at Nebraska Medicine who helped me."