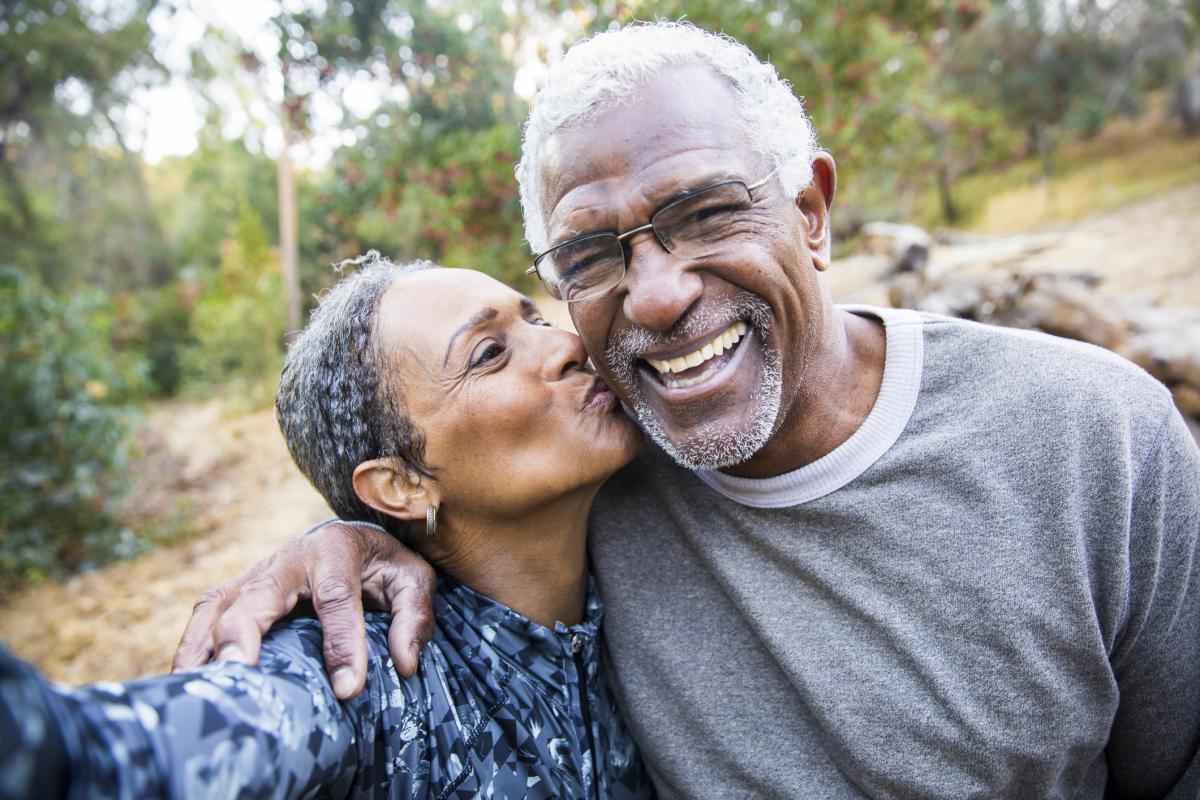 Pancreatic cancer is expected to become the No. 2 cause of cancer death in the United States within the next few years. It's a cancer that's been difficult to beat. In most cases, it has no symptoms until it has reached advanced stages. The multi-disciplinary team of specialists at the Nebraska Medicine Pancreatic Cancer Program combines the expertise of doctors who specialize in diagnosing and treating pancreatic cancer and a variety of other pancreas-related disorders to provide patients with a comprehensive plan to give them the best fighting chance. This team includes medical oncologists, surgical oncologists, radiation oncologists and pathologists. Pancreatic Care from the Experts To learn more about our Pancreatic Cancer Program, visit NebraskaMed.com/Cancer/Pancreatic. To participate or learn more about the clinical trial, please call 402.559.5600 or visit NebraskaMed.com/Clinical-trials. These doctors meet every week to discuss and collaborate on treatment for challenging pancreatic cancer patient issues, and then meet with the patient as a team to provide a well-researched, coordinated and comprehensive plan.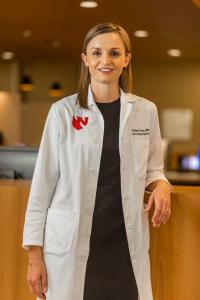 "Because we specialize in these cancers, we have more experience and are current on the newest surgical techniques and treatment approaches," says Kelsey Klute, MD, Nebraska Medicine hematologist and medical oncologist. "When treating pancreatic cancers, you want to put your best foot forward in every step of the treatment process, and you want your doctors to be as aggressive as possible. That's where our highly experienced physicians and surgeons can make a difference." Advancements in radiation oncology is one area that has helped improve the prognoses for pancreatic cancer patients. "While surgery is the primary treatment for pancreatic cancer, less than 20 percent of patients are diagnosed early enough to be candidates for surgery," says Chi Lin, MD, PhD, a radiation oncologist who specializes in pancreatic cancer. "Studies show that the use of chemotherapy and radiation therapy can convert a tumor that initially cannot be removed surgically to a tumor that can be surgically removed in up to 30 percent of patients," she says. "Radiation therapy after surgery also can help reduce the chance of recurrence in the original tumor and help with symptom control." Nebraska Medicine uses one of the most advanced radiation technologies to treat pancreatic cancer called stereotactic body radiation therapy (SBRT). SBRT can deliver treatments up to four times faster than other techniques at higher doses per treatment with more precision resulting in minimal toxicity to other tissues.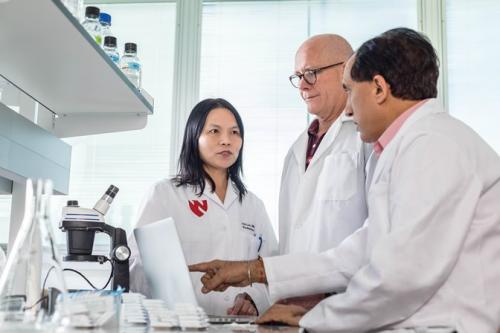 Dr. Lin is also collaborating with other researchers in the investigation of new agents that may make pancreatic tumors more responsive to chemotherapy and radiation. "If we can make radiation more effective, we will be able to improve disease control and quality of life for many of these patients," says Dr. Lin. Advanced radiation techniques like these are allowing doctors to perform surgery more effectively on patients with locally advanced tumors who might not have been candidates for surgery five years ago, notes Bradley Reames, MD, Nebraska Medicine surgical oncologist who specializes in pancreatic cancer. "Surgery is the only treatment that can offer a chance for cure," he says. "While we have known that chemotherapy is an essential treatment for every patient, emerging data suggests that patients that receive chemotherapy, and potentially radiation therapy, before surgery, tolerate it better and may live longer." Nebraska Medicine also treats some of the most complex pancreatic cancer cases in the region. "Because of our experience and the volume of patients we see here, we are comfortable performing surgery on some of the most difficult and complex patient cases that might not be offered surgery by other hospitals or surgeons," says Dr. Reames.
Some patients may also be candidates for a minimally invasive robotic approach, which allows surgeons to perform the same surgery through smaller incisions, potentially resulting in less pain to the patient and a shorter hospital stay. "While we have made substantial improvements in pancreatic cancer treatment in the last five years, many promising therapies are currently being studied that have the potential for exciting advancements in the future" he says. Another factor that differentiates the Nebraska Medicine Pancreatic Cancer Program is our comprehensive research program. Researchers at the University of Nebraska Medical Center (UNMC) have played a key role in basic science and translational pancreatic research over the years and continue to work toward finding early detection methods and improved treatment techniques. Basic science refers to laboratory research that uncovers the background knowledge necessary for technological and drug development. Translational research involves applying the discoveries found in the laboratory to the development of clinical trials that can be used in humans to determine the effectiveness of a medical strategy, treatment or device. Nebraska Medicine and UNMC are part of the Early Detection Research Network (EDRN), an initiative of the National Cancer Institute (NCI). This network includes dozens of institutions from across the country who collaborate on research and the development of biomarkers and technologies for the clinical application of early cancer detection strategies. One of the medical center's largest grants is the SPORE (Specialized Programs of Research Excellence) pancreatic cancer project with funding of $11 million from the National Cancer Institute over five years. This is the third time UNMC and Nebraska Medicine have been granted pancreatic SPORE funding. Three of its previous SPORE research projects are on their way to clinical trials. SPORE research projects are unique in that they must follow a model that involves translational research with collaboration between teams led by basic science researchers and clinicians. "We are involved in fighting pancreatic cancer from every angle – basic science research, diagnostics and therapeutics," says Dr. Klute. "While there is only an 8 percent 5-year survival rate with pancreatic cancer, we believe we are going to start seeing an increase in survival because of a better understanding of the disease and discoveries that are happening right here in our labs."