New Minimally Invasive Procedure Provides Significant Results for Obese Patients
A new noninvasive bariatric procedure that can be performed endoscopically has been approved by the Federal Drug Administration (FDA) and is available to patients at the Bariatrics Center at Nebraska Medicine.
The Orbera® intragastric balloon is providing obese patients with another option to achieve significant weight loss when traditional methods of diet and exercise have not worked.
"This is a very safe procedure that can be performed as an outpatient and requires minimal recovery time," says Tiffany Tanner, MD, bariatric surgeon at Nebraska Medicine.
The procedure is one of several weight loss options available at the Bariatrics Center, which offers both surgical and non-surgical medical weight loss options for treating obesity. The program is designed and directed by physicians who are specialty trained in medical weight management and bariatric surgery and are supported by a multidisciplinary team of specialists.
"Obesity is a difficult condition to treat," says Dr. Tanner. "The Bariatrics Center is the ideal place to send patients because it offers patients a variety of surgical and non-surgical options. Not all patients are ready to undergo surgery and our program allows us to meet patients where they are at and offer them options to help them loose weight."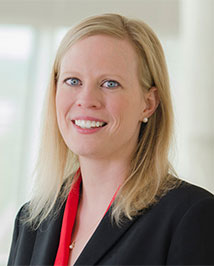 For many obese patients, however, surgery provides the most effective long-term solution for weight loss when other methods have failed. In a randomized clinical trial that involved 255 adults with a BMI between 30 and 40, people who had the intragastric balloon procedure along with behavioral therapy lost 27 percent of their excess weight. The group that had only behavioral therapy lost 10 percent of their excess weight at 9 months.
The Orbera® intragastric balloon procedure is a soft, deflated silicone balloon that is introduced into the patient's stomach via an endoscope that is passed down a patient's esophagus into the stomach. Once the intragastric balloon is endoscopically inserted, the empty balloon is filled with sterile saline. The balloon takes up space in the patient's stomach, limiting food intake and reducing feelings of hunger. The intragastric balloon is removed after six months in another short endoscopic procedure. During that next six-month period, the patient continues to participate in a behavior modification program and follows a medically supervised diet.
Another difference with this procedure is that it has an indication for a lower BMI than that of traditional bariatric surgery. The National Institute of Health's current guidelines for bariatric surgery require patients to have a BMI of 40 and over or a BMI of 35 and over with significant co-morbid conditions. This procedure can be performed on patients with a lower BMI of between 30 and 40. "This allows us to offer patients another option as we can intervene sooner and practice preventive medicine," notes Dr. Tanner.
Patients are carefully selected after a thorough evaluation process that includes screening by the bariatric surgeon as well as a psychologist, exercise psychologist and nutritionist.
The intragastric balloon procedure is ideal for patients who are moderately overweight and want to begin with a less invasive weight loss procedure, notes Dr. Tanner.
As with other bariatric procedures and surgeries that lead to significant weight loss, the intragastric balloon may help improve or eradicate conditions often related to being overweight, says Dr. Tanner.
"Obesity has many implications for a patient's health and can significantly increase a person's risk for a number of serious diseases like cancer, heart disease, arthritis and diabetes, and therefore, increase mortality," says Dr. Tanner. "It effects daily life, co-morbidities and mortality."
A study published in the January issue of JAMA looked at patients who had undergone bariatric surgery (primarily roux en y gastric bypass) and compared them to matched controls and then looked at their survival. The study showed that at 10 years, mortality for obese individuals who had weight loss surgery was 13.8 percent versus 23.9 percent for the control group. "This study underscores how hard obesity is on the body," says Dr. Tanner.
The Bariatrics Center at Nebraska Medicine is a nationally accredited program through the American Society for Metabolic and Bariatric Surgery (ASMBS) and American College of surgeons (of Metabolic and Bariatric Surgery Accreditation and Quality Improvement Program (MBSAQIP)). The designation recognizes surgical programs with a certain physical, and human resources and standards of clinic practice. Clinical research shows that the most experienced and best-run bariatric surgery programs have much lower rates of complication.
About the Author
Nizar Mamdani, Executive Director and founder of the International Healthcare Services at Nebraska Medicine says, "Tiffany Tanner, MD is an inspiring and remarkable example of the caliber of specialists and researchers working tirelessly to help provide better care for obesity.  Through collaborative strategic partnerships with 122 institutions in 44 countries, we continue to provide innovative educational and treatment options, as well as specialized tele-pathology and second opinion consultation services for Neurology, Cancercare and Transplantation patients around the world."
Contact | nmamdani@nebraskamed.com; www.unmc.edu/international; +1 (402) 559-3656