Yiannis S. Chatzizisis, MD, PhD
Professor, Division of Cardiovascular Medicine
Section Chief, Interventional Cardiology
Medical Director, Cardiovascular Catheterization Lab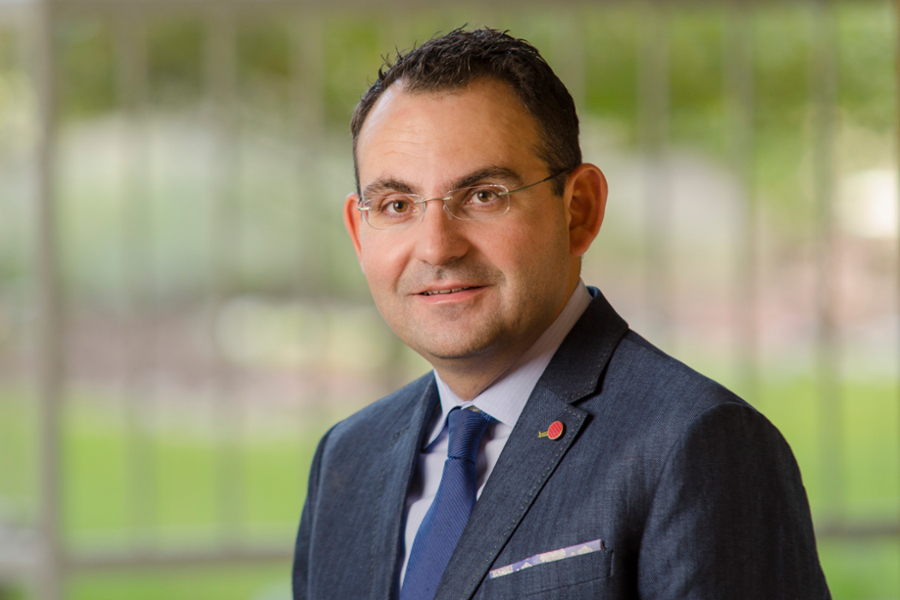 Dr. Chatzizisis is a professor of medicine, radiology, physiology and engineering, Chief of Interventional Cardiology Section, Director of Cardiac Catheterization Laboratory, and Director of the Cardiovascular Biology and Biomechanics Laboratory at the University of Nebraska Medical Center. He was trained in interventional cardiology and advanced noninvasive cardiovascular imaging at the Brigham and Women's Hospital.
His translational and clinical research is actively funded by the National Institutes of Health, industry, and philanthropy (collectively $6 million over the last 6 years). He has authored more than 170 manuscripts published in Circulation, JACC, ATVB, Cardiovascular Research and Atherosclerosis among other journals. His research has received more than 8,300 citations with an H-index of 41.
Dr. Chatzizisis has received more than 40 international and national awards, including awards by the European Society of Cardiology, European Atherosclerosis Society, American Heart Association, and Academy of Athens. He serves as Associate Editor for Atherosclerosis, and Pharmacology and Therapeutics, and as a manuscript reviewer for JACC and Circulation family journals among others. He is a member of NIH and DOD study sections. He serves as an industry advisory board member and consultant on coronary stents, intracoronary imaging, and physiology. He is a Fellow of ACC, AHA, SCAI and ESC, a member of the Board of Directors of the European Bifurcation Club, and a founding member of the SCAI Bifurcation Club.
Over the years, he has mentored many general cardiology, interventional cardiology, imaging and research fellows and faculty, who are now independent investigators, faculty or trainees in renowned institutions in the U.S. and Europe.
Education
Medical School: Aristotle University of Thessaloniki, 2000
Residency: Internal Medicine, Ahepa University Hospital, 2005
Fellowship: Cardiovascular Medicine, Ahepa University Hospital, 2012
Fellowship: Advanced Noninvasive Cardiovascular Imaging, Brigham and Women's Hospital, 2014
Fellowship: Interventional Cardiology, Brigham & Women's Hospital, 2015
Research
Dr. Chatzizisis's clinical and research interests focus on complex coronary interventions with an emphasis on coronary bifurcations and mechanical circulatory support, invasive imaging, advanced noninvasive cardiovascular imaging, computational cardiovascular simulations, and mechanobiology of atherosclerosis.
Cardiovascular Medicine Division
University of Nebraska Medical Center
Department of Internal Medicine
982265 Nebraska Medical Center
Omaha, NE 68198-2265