About Our Lab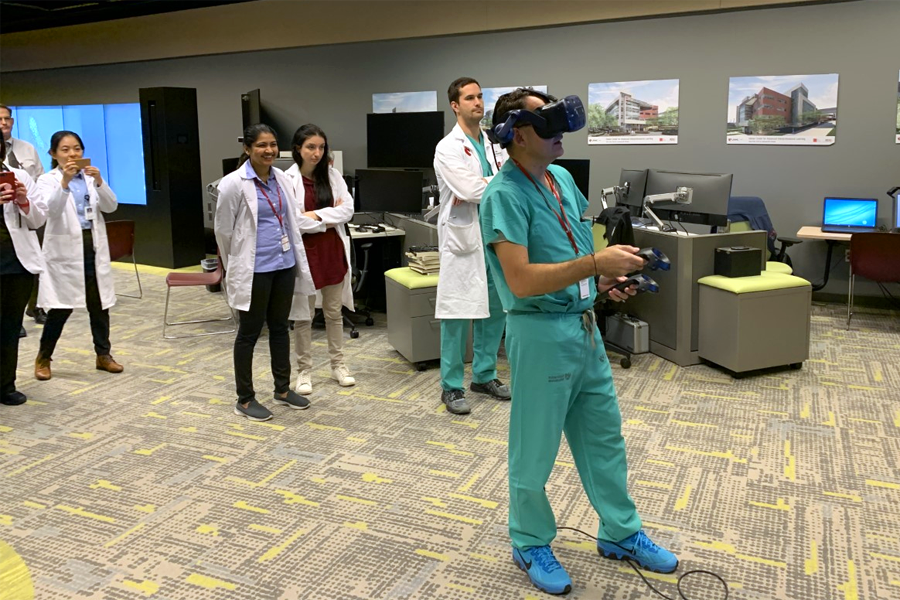 Virtual technologies in the lab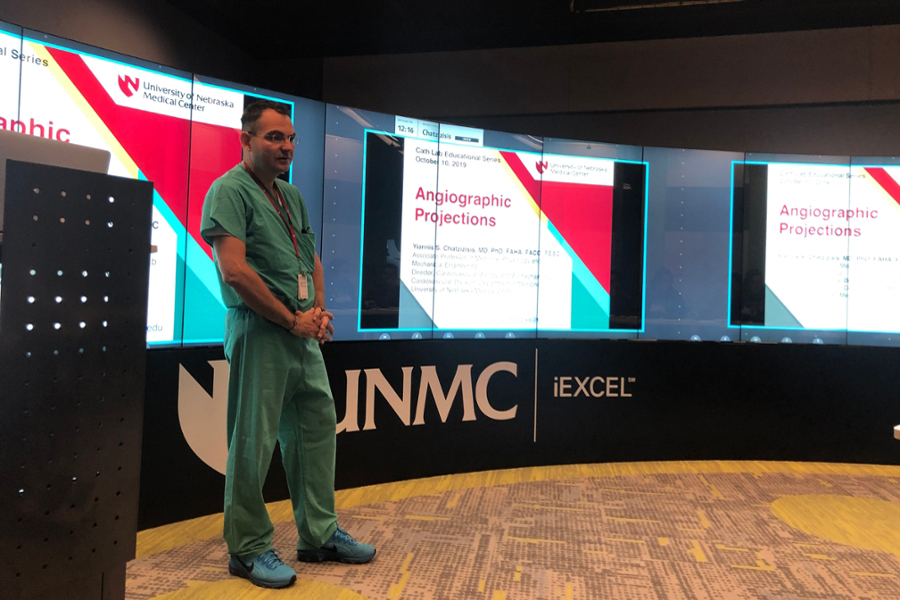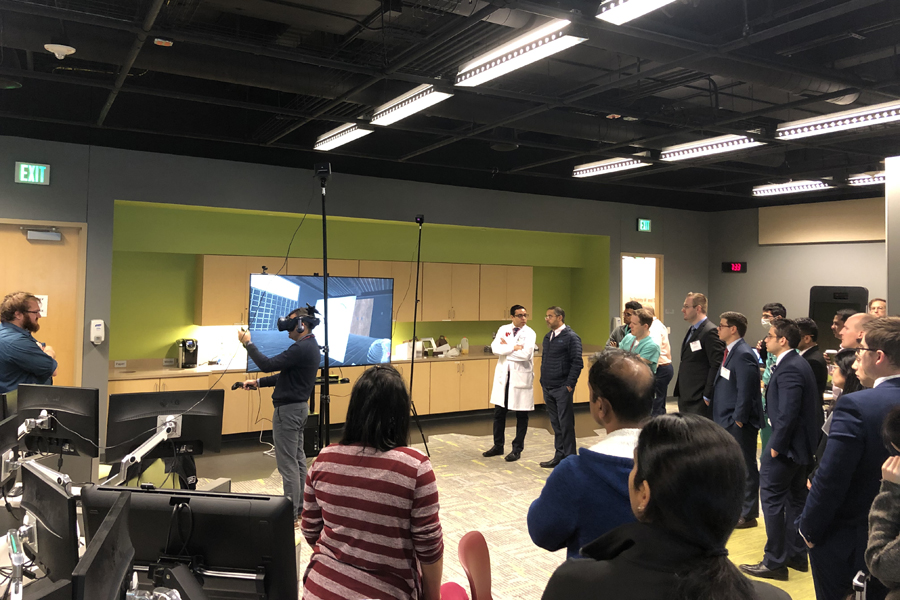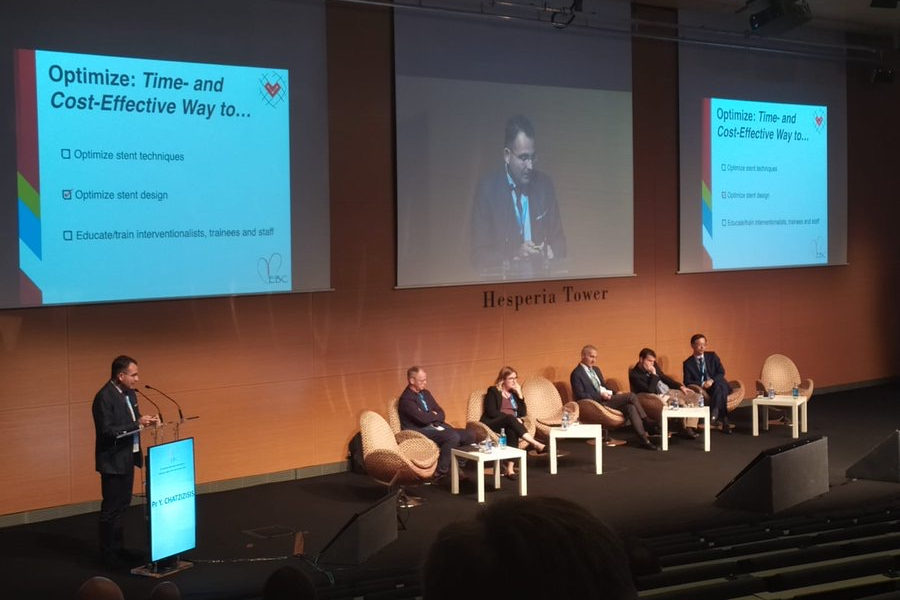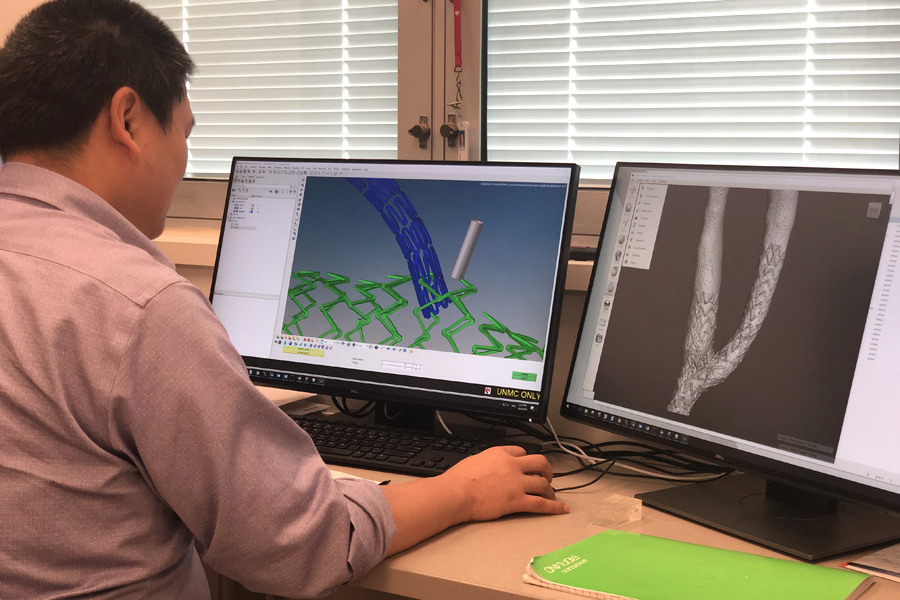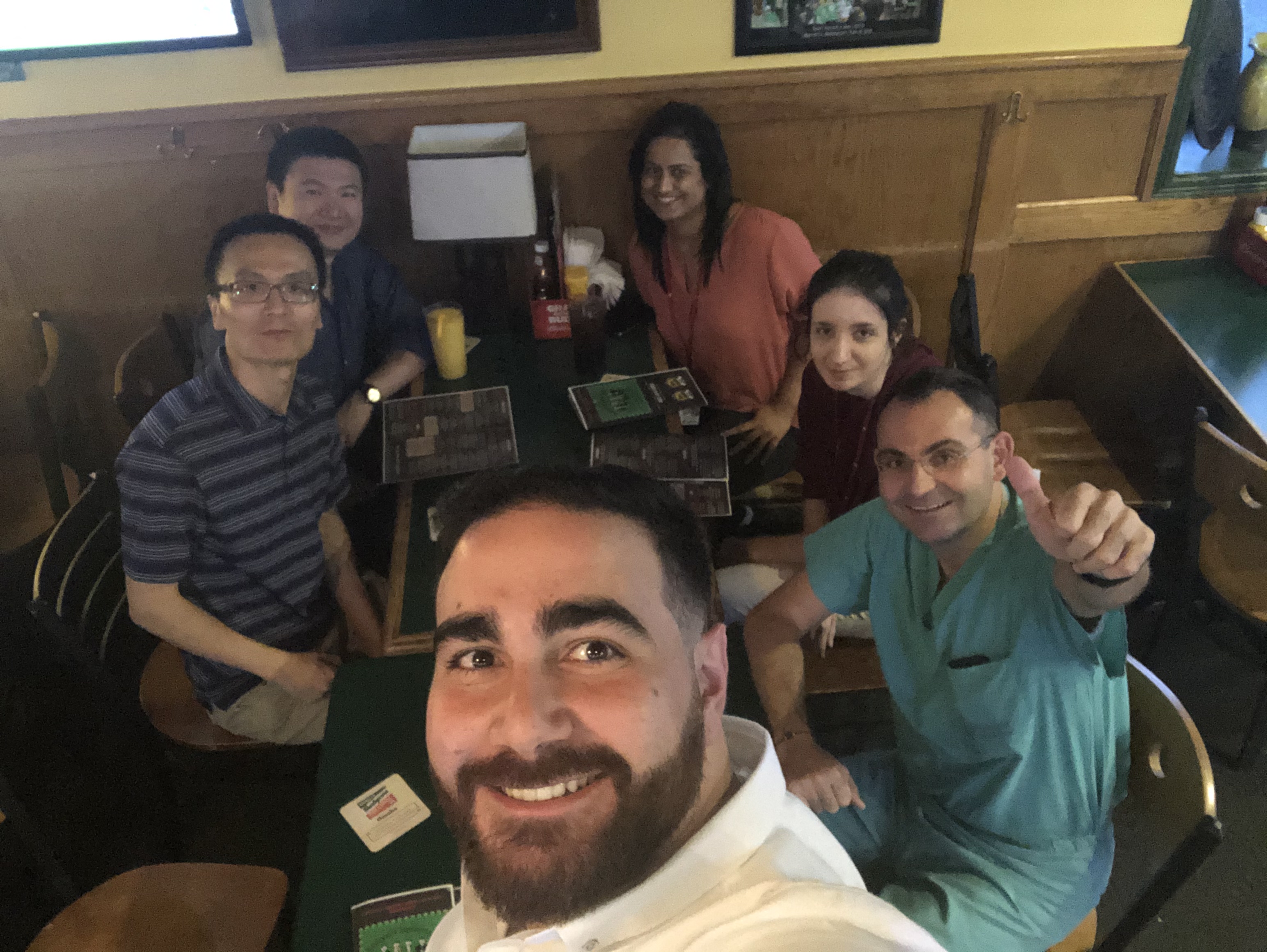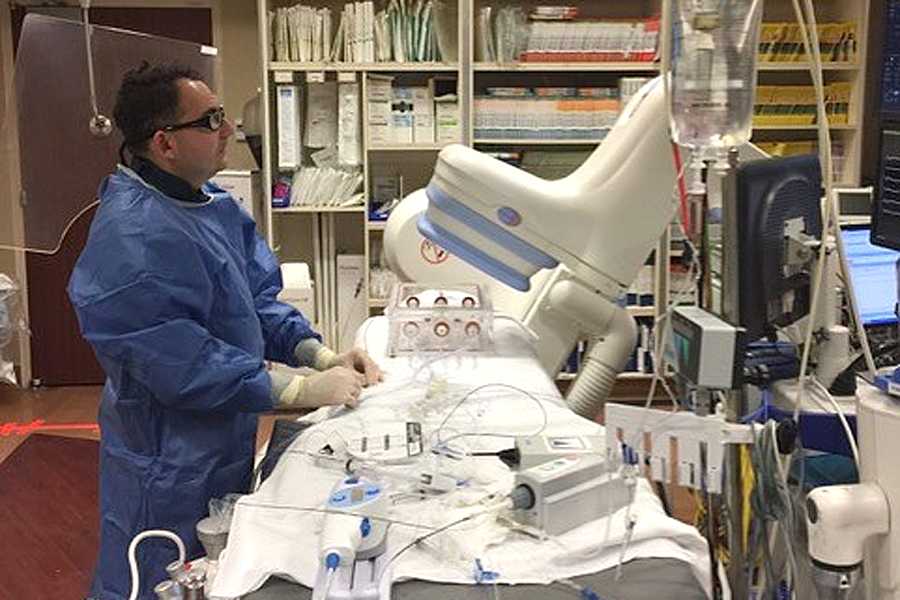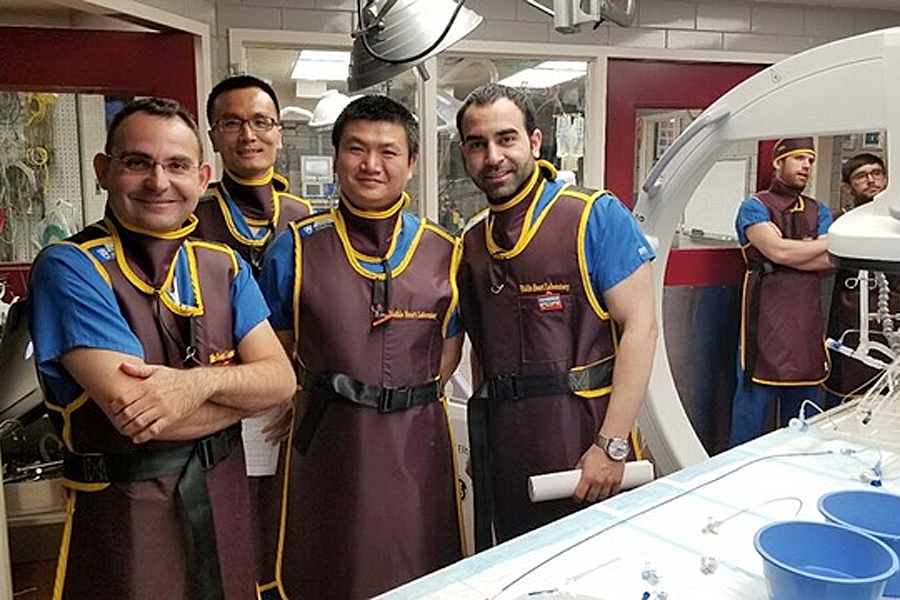 Pre-procedure group picture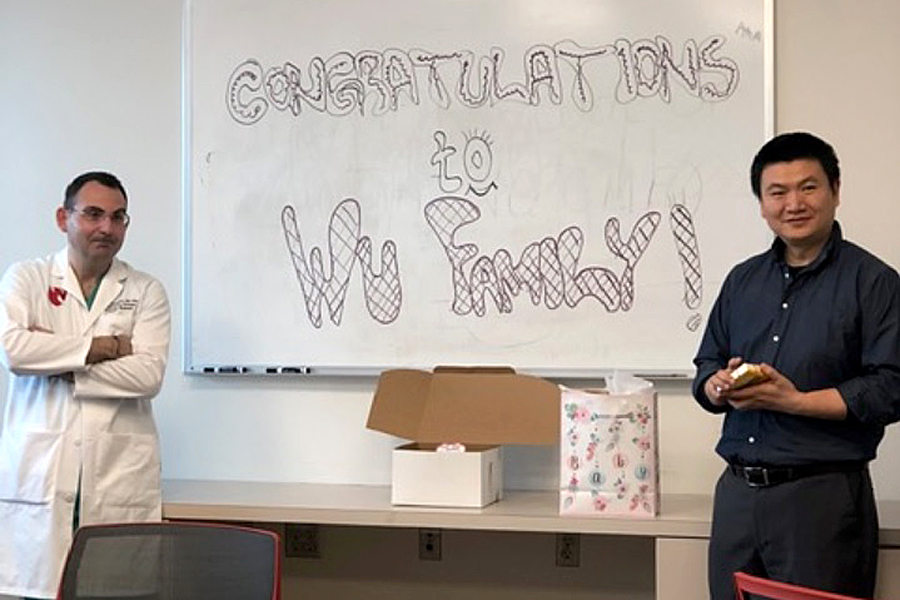 Congratulations Wu Family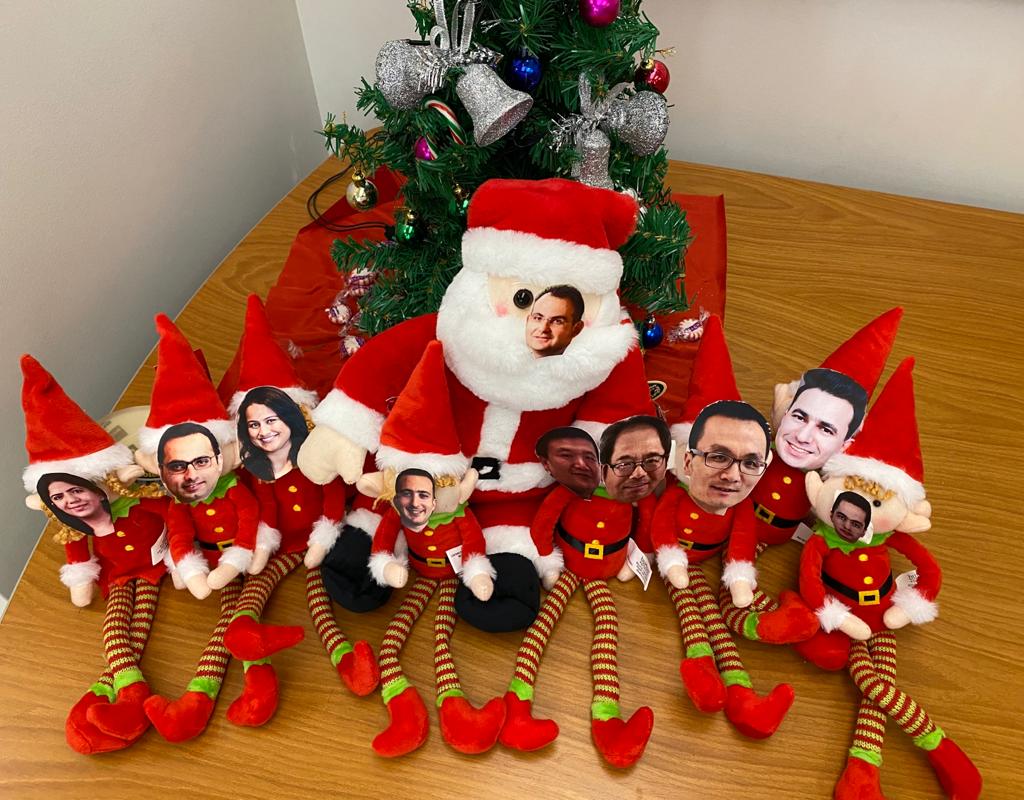 Collaborators
Devendra K. Agrawal, PhD
Clinical and translational science
Cellular, molecular and immunological basis of the underlying pathophysiology of occlusive arterial diseases in carotid and coronary artery, artery-venous fistula, rotator cuff injury, ventral hernia, and chronic asthma; gene and stem cell therapy.
Gassan Kassab, PhD
Biomedical engineer, founder and CEO, California Medical Innovations Institute
Biomedical engineering, hypertension, interventional cardiology devices.
Iraklis Pipinos, MD, PhD
Vascular surgeon
Mitochondrial dysfunction in chronically ischemic skeletal muscle, open versus endovascular repair for abdominal aortic aneurysms, carotid stenting, walking impairment in claudication.
Irving H. Zucker, PhD
Cardiovascular physiology
Neural control of the circulation, angiotensin II, nitric oxide; reactive oxidant stress.
Benjamin Terry, PhD
Biomedical engineering and medical devices
Medical therapeutics, devices, and surgical tools; intuitive, ambulatory biosensors; biomechanical behavior of tissues and organs.
Srivatsan Kidambi, PhD
Chemical engineering
Neural and liver tissue engineering, cancer tissue engineering, nano-scale drug delivery system for gene therapy, novel thin films for sensor applications.
Marius Florescu, MD
Nephrology
James A. Hamilton, PhD
Physiology and biophysics
Membrane and structural biology, Imaging of fat depots and atherosclerotic plaque, Atherosclerosis: magnetic resonance imaging and NMR spectroscopy.
Timothy Wei, PhD
Fluid mechanics
Coupling fundamental fluid dynamics experiments with critical technologies of socio-technological importance.
Sangjin Ryu, PhD
Bio/flow systems
Multiscale flow systems and biological systems based on interdisciplinary experimental approaches, fluid flow at finite Reynolds numbers, microfluidics.
Ryan Pedrigi, PhD
Biomedical engineering
Mechanobiology, experimental and computational biomechanics, regenerative medicine, cell and tissue engineering, medical devices, cardiovascular medicine, ophthalmology, and wound healing.
Jae Sung Park, PhD
Fluid mechanics
Fluid mechanics, turbulence, complex fluids, electrokinetics, microscale transport, mathematical modeling, scientific computing.
Peter R. Pellegrino, PhD
Cellular and integrative physiology
Physiological control of blood flow by neural and autoregulatory mechanisms, novel methods of assessment of sympathetic nervous system outflow, anesthesiology and critical care.
Lied Tower
Room 12727
4315 Emile St.
Omaha, NE 68105
402.559.5156 

Directions
Funding Organizations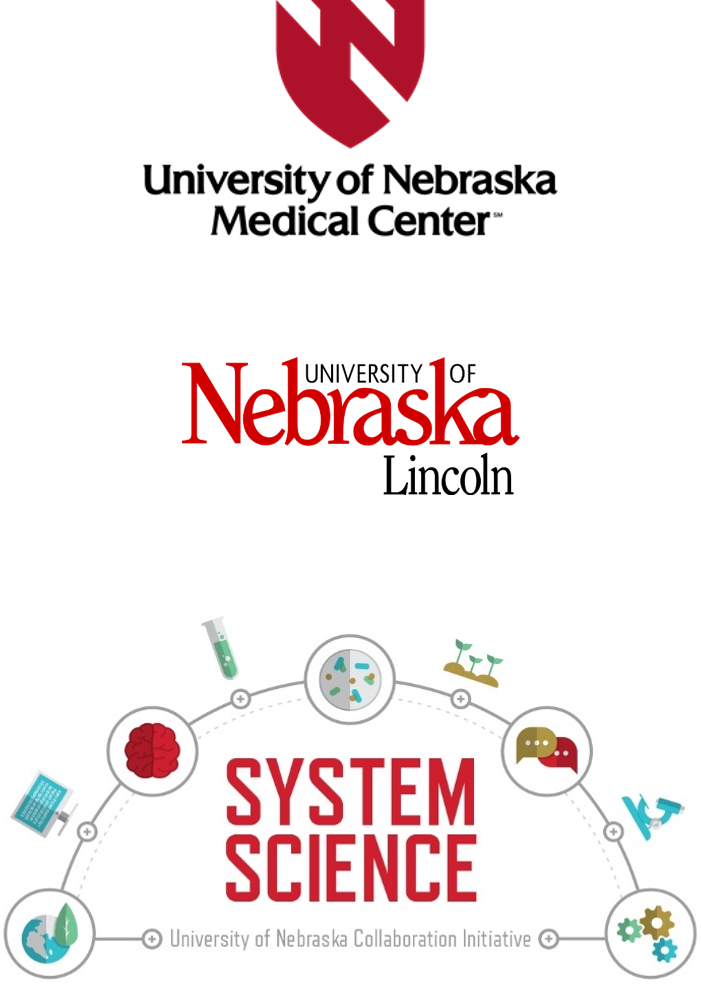 Interns
Danny Zolty, Yeshiva University, New York, N.Y.
Danny Akkad, high school intern