Zaid S. Al-Kadhimi, MD
Director of Bone Marrow Transplant and Cellular Therapy
Associate Professor, Division of Oncology & Hematology
Acute Leukemias, BMT, Aplastic Anemia, Myelodysplastic Syndrome, Benign Hematology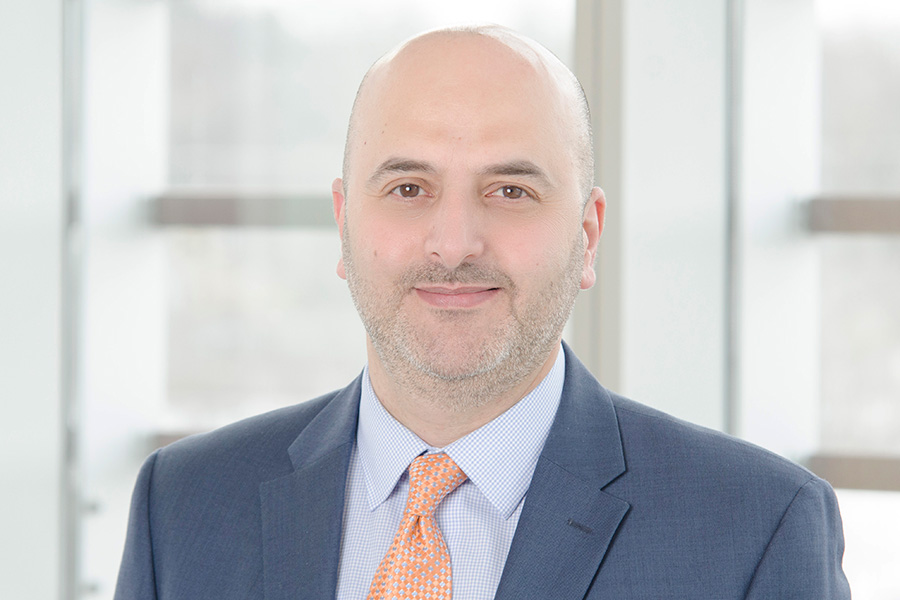 Dr. Al-Kadhimi is an Associate Professor of Internal Medicine in the Division of Oncology and Hematology at UNMC and serves as the Director of Bone Marrow Transplant and Cellular Therapy.
Previously, he worked at the Emory University, Karmanos Cancer Institute at Wayne State University, and City of Hope National Medical Center.
Dr. Al-Kadhimi has authored and co-authored multiple peer-reviewed scientific papers and presented works at conferences around the world.
Research Interests
Dr. Al-Kadhimi's research interests include:
Developing cellular therapy trials for leukemia.
Developing regimens for the prevention and therapy of graft versus host disease, a major complication of allogeneic blood and marrow transplant.
Developing allogeneic blood and marrow transplant regimens using partially matched donors in the absence of a human leukocyte antigen (HLA)-matched donor.
Education
Baghdad College, Baghdad, Iraq 1979 - 1985
Baghdad University Medical School, Baghdad, Iraq (MD) 1985 - 1991
Intern, Baghdad University Teaching Hospital, Baghdad, Iraq 1991 - 1992
Resident, American University of Beirut, Department of Anesthesiology, Beirut, Lebanon 1992 - 1993
Resident, Henry Ford Hospital, Detroit, MI 1994 -1997
Fellow, Department of Hematology/Medical Oncology and Therapeutic Research, City of Hope National Medical Center Duarte, CA. 1998 - 2001
Bone Marrow Transplantation Fellow, Division of Hematology and Hematopoietic Stem Cell Transplantation, Durante, CA 2001 - 2003
Hospital Appointments:
Nebraska Medicine
UNMC Oncology/Hematology Division
986840 Nebraska Medical Center
Omaha, NE 681980-6840
Main Academic Ph. 402-559-8500
New Patient Ph. 402-559-5600