Laxmi Narayana R. Buddharaju, MBBS
Assistant Professor, Division of Oncology & Hematology
Hematology and General Oncology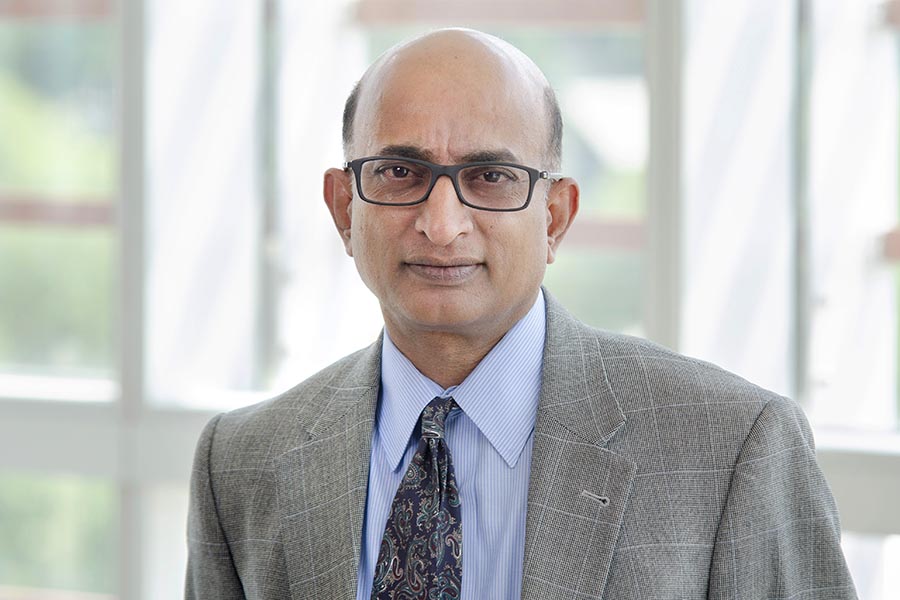 Dr. Buddharaju is an Assistant Professor in the Department of Internal Medicine, Division of Oncology/Hematology, at the University of Nebraska Medical Center. He received his Bachelor of Medicine, Bachelor of Surgery in 1991 from Andhra Medical College, Maharani Peta, Visakhapatnam, Andhra Pradesh, India, where he also served an internship from 1990 to 1991. Dr. Buddharaju studied biochemistry, advanced microbiology and virology at Long Island University, Brooklyn, New York, from 1991 to 1992. He completed his internal medicine residency at the State University of New York Hospital in Buffalo in 1996 and his medical oncology and hematology fellowship at Greenebaum Cancer Center/University of Maryland in Baltimore in 2001. Dr. Buddharaju was then involved in training oncology nurses and physicians in India to U.S. standards as part of building a large cancer program in Hyderabad, India.
Currently, Dr. Buddharaju is actively engaged in medical practice, teaching, and clinical research and specializes in the care of patients with lung, benign hematology, deep vein thrombosis, bone marrow transplant, hepatitis C, myelofibrosis, myeloma, lymphoma, leukemia, Hodgkin's lymphoma, and general oncology at the University of Nebraska Medical Center and Bellevue Medical Cancer Clinic. 
Dr. Buddharaju won the Milagro Award in 2017 and is involved in teaching internal medicine residents and students in the outpatient setting as well through inpatient hematology consultation services. He holds active memberships of the American Society of Hematology and American Society of Clinical Oncology. He is involved in clinical research in non-small cell lung cancer in oncology and sickle cell disease in hematology.
Dr. Buddaharaju is fluent in Hindi.
Education
Medical School: 

Andhra Medical College, 1991

Residency: 

Internal Medicine, State University of New York at Buffalo, 1996

Fellowship: 

Hematology/Oncology, University of Maryland Medical System, 2001
Division of Oncology and Hematology
University of Nebraska Medical Center
Department of Internal Medicine
Division of Oncology & Hematology
986840 Nebraska Medical Center
Omaha, NE 681980-6840