Wards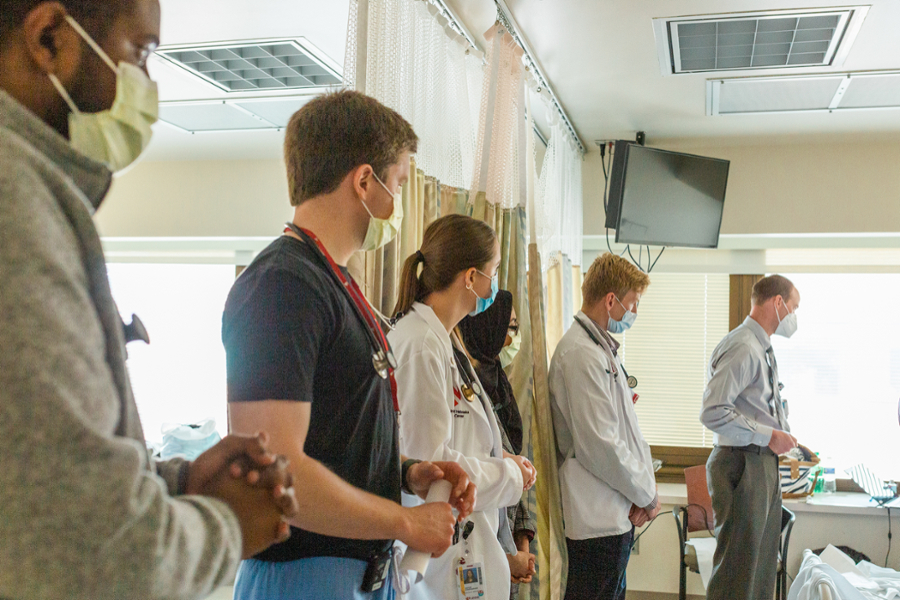 Residents rotate through traditional internal medicine wards at UNMC and the Omaha VA Medical Center. Between these two sites, our residents encounter a wide array of both common and unique pathology and diverse patient populations. We have intentionally and uniquely designed our wards system to maximize resident education and patient continuity while protecting resident work hours.  These rotations include a mixture of short and long call days with limited overnight call.
In addition to our traditional internal medicine wards, we also offer a hospitalist rotation at UNMC during which residents work alongside academic hospitalists and advanced practice practitioners.  This system is designed to mirror "real world" hospital medicine with respect to workflow and schedule. Opportunities for POCUS and procedural experience as well as exposure to admitting and triage are embedded in this rotation.  New to this rotation, residents have been at the cutting edge of care for patients with COVID-19.
When residents are on inpatient rotations, they are supported by a robust interdisciplinary team of providers including pharmacy, social work, nurse case management, physical therapy, occupational therapy, speech therapy and nutrition.