Rafael Herrera, MD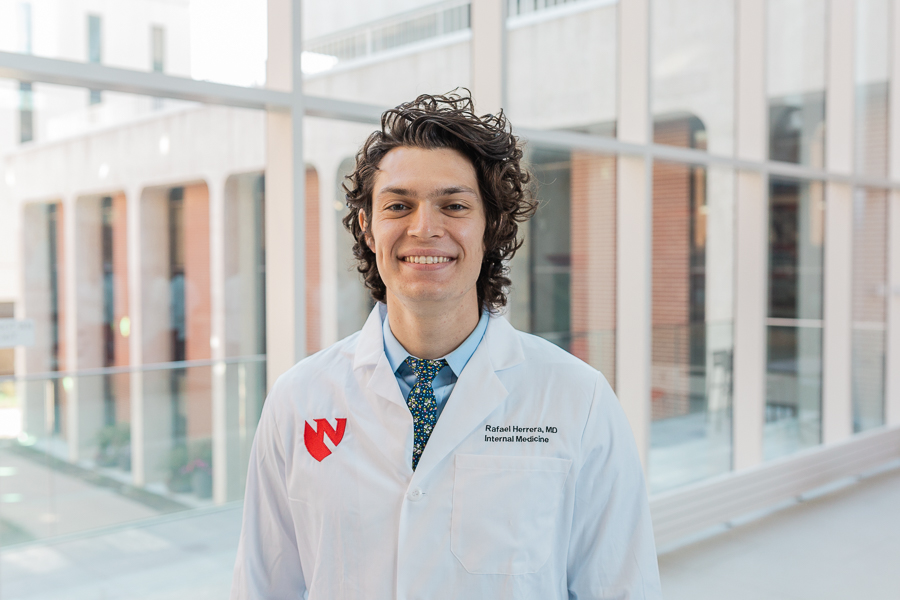 Name:
Rafael Herrera
Hometown:
Omaha, NE
Where did you go for undergraduate and medical school?
Creighton University and UNMC
Career aspirations:
Diagnostic Radiology
What was your first job?
Concessions stand worker at the Omaha Sports Academy
What is the furthest you've traveled from Omaha?
Physically speaking, Prague. Morally speaking, probably some time in the late 90s.
If you couldn't work in medicine, what would you do?
Be involved with Pixar movies in some capacity
Best thing to do in Nebraska if you only had one day?
Locate the Herrera household. Move around the right side of the house and approach the back door. Stand two feet back from the screen door. Take two steps to the right. Knock thrice. A woman will come to the door. Most call her Jackie. I call her Mom. Tell her Raf sent you. She'll know what it means.
Most fond residency experience or memory up to this point?
The bagels this morning at orientation were chef's kiss.