RemyGrace Sass, MD
House Officer III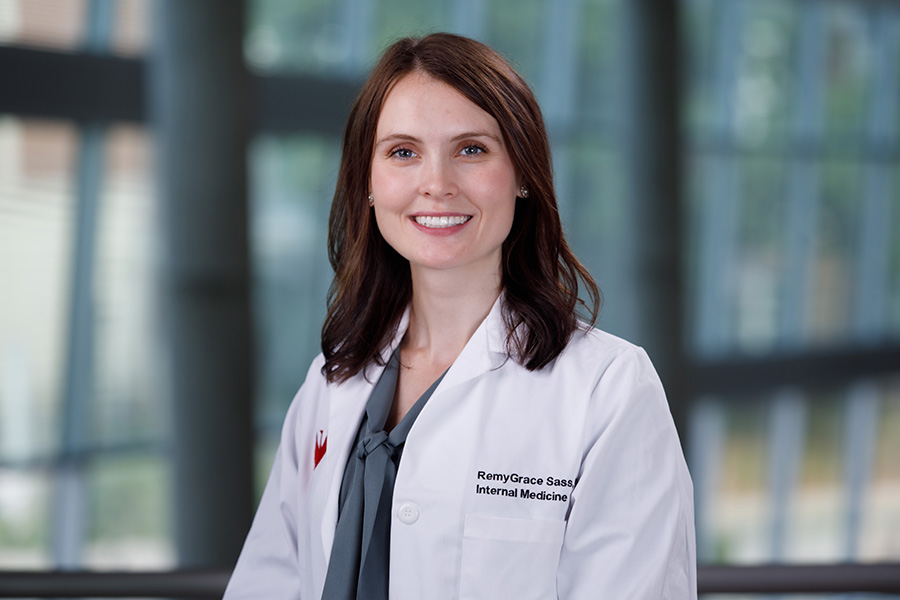 Name:
RemyGrace Sass
Hometown:
Waverly, NE
Where did you go for Undergraduate and Medical School?
University of Nebraska-Lincoln and UNMC
Career aspirations:
Hospitalist
What was your first job?
Clothing sales at Scheels
What is the furthest you've traveled from Omaha?
Spain!
If you couldn't work in medicine, what would you do?
Open an animal rescue
Best thing to do in Nebraska if you only had one day?
Go to breakfast at Saddle Creek Breakfast Club then go to the Farmer's Market. Then hit up Amsterdam Falafel for lunch and spend the afternoon at the zoo! And if you are feeling ambitious, go see a live show at The Waiting Room or Slowdown and grab a drink at Zipline or Proof.