Joseph Pachunka, MD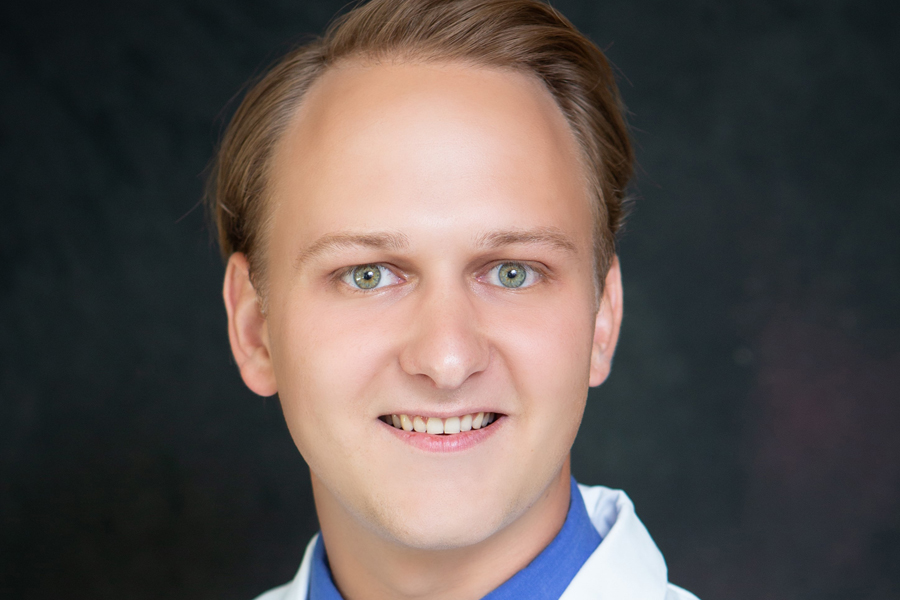 Name:
Joe Pachunka
Hometown:
Omaha
Where did you go for Undergraduate and Medical School?
I went to University of Nebraska at Omaha for Undergrad and went to University of Nebraska Medical Center for Medical School. I like to joke I have really branched out.
Career aspirations:
I would like to be a Med-Peds hospitalist, but I also have some interest in specializing. I have a wide range of interests, so it's hard to tell where I will end up.
What was your first job?
I started working at Pepperjax Grill when I turned 16. That was my first real job.  If you are new to Omaha, you should definitely check it out. They make a really good steak philly.
What is the furthest you've traveled from Omaha?
In Medical School, I had the chance to go to Nicaragua for a medical mission trip.  That was the furthest I have been from home. It was awesome too. We got to live with different host families, see the country, and work with providers all over.
If you couldn't work in medicine, what would you do?
I really like science and teaching; medicine just allows you to combine them.  I would probably do research or teach if I wasn't a doctor.  I think teaching and helping people understand amazing things is fun, as I have always looked up to the people who helped me learn everything I know now.
Best thing to do in Nebraska if you had one day?
Hands down, go check out the Henry Doorly Zoo. It is huge, has amazing animals to see, and is one of the best zoos in the world. Then maybe go to Benson, Midtown, or the Old Market for food and drinks.
Most fond residency experience or memory up to this point?
It's hard to say. I have enjoyed working with everyone I have encountered so far, all the new co-residents and attendings. I can't point to one thing, but being able to take ownership of patients, see even more than as a student, and sign orders have all been exciting.