Courtney Plemel, MD
House Officer IV
Med Peds Chief Resident 2022-2023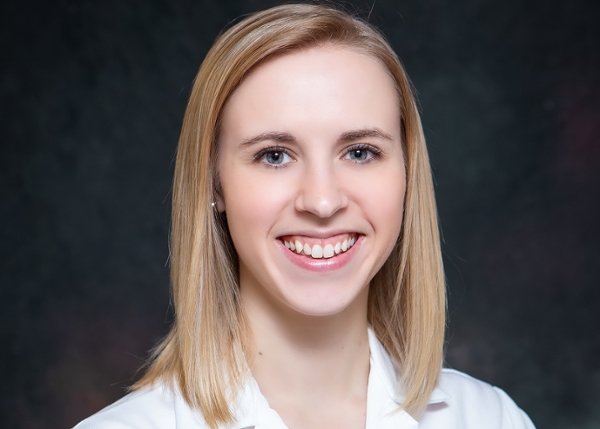 Name: Courtney Plemel
Hometown: Brainerd, MN
Where did you go for Undergraduate and Medical School?
For my undergraduate I went to Gustavus Adolphus College in St. Peter, MN and for medical school I went to the University of Minnesota. I completed my first two years on the Duluth Campus and then completed my last two years at the Minneapolis Campus
Career aspirations:
I am interested in rural medicine, primary care and hospitalist.
What was your first job?
As a lifeguard at a local pool.
What is the furthest you've traveled from Omaha?
Charleston, SC
If you couldn't work in medicine, what would you do?
If I couldn't be a physician, I think I would still be in the medical field. I would be interested in being a dietician.
Best thing to do in Nebraska if you only had one day?
I am still getting to know the Omaha area, but I really enjoy checking out new shops and restaurants on my days off.
Most fond residency experience or memory up to this point?
This fall I was on a wards month over my birthday. My team was post call on my birthday so I had to arrive at the hospital really early for rounds. Overnight my team had decorated my computer spot with decorations and our attending brought cupcakes for us all to enjoy! It was really sweet. I also really enjoy getting to go to Fontenelle Clinic each week. I enjoy working with Dr. Smith and Dr. Parker in the afternoon and having time between patients to catch up with my Med-Peds colleagues. It is a great clinic and we usually end up laughing about something funny that happened!