Abby Riese, MD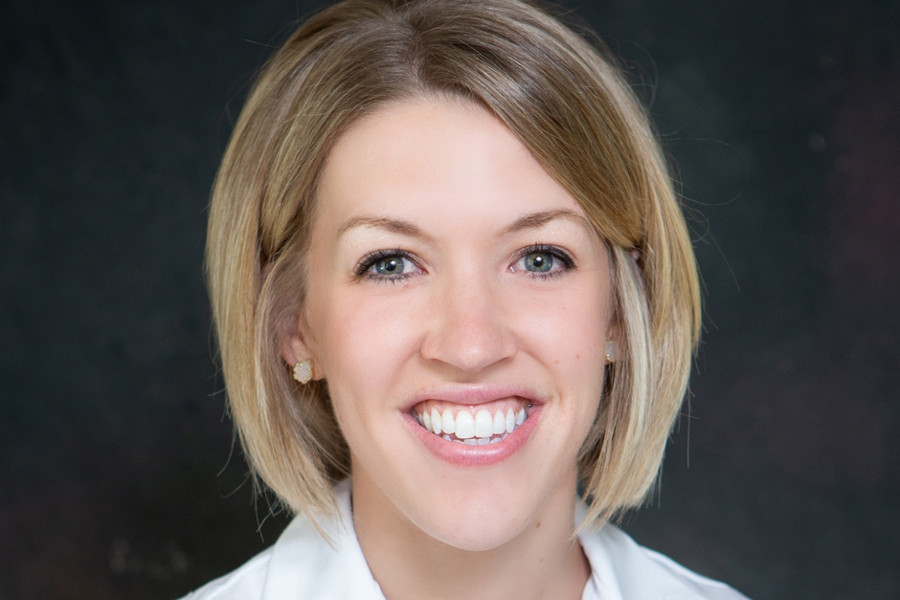 Name:
Abby Riese
Hometown:
Kearney, NE
Where did you go for Undergraduate and Medical School?
Undergrad: University of Nebraska at Kearney
Medical School: University of Nebraska Medical Center
Career aspirations:
Hybrid vs. Fellowship (still to be determined!)
What was your first job?
I detasseled corn and worked at Runza (#NEBRASKA), before I was finally old enough for a "real job" as a host/waitress.
What is the furthest you've traveled from Omaha?
Czech Republic
If you couldn't work in medicine, what would you do?
I would love to live near the mountains and lead hikes in summer, teach ski lessons in the winter. More realistically, I would teach high school science and coach soccer. Either way, I would also own many more dogs!
Best thing to do in Nebraska if you had one day?
Husker football game and grab some Coneflower ice cream on the way home.
Most fond residency experience or memory up to this point?
Happy hours and dinners outside of work with coresidents!