Diversity, Equity, and Inclusion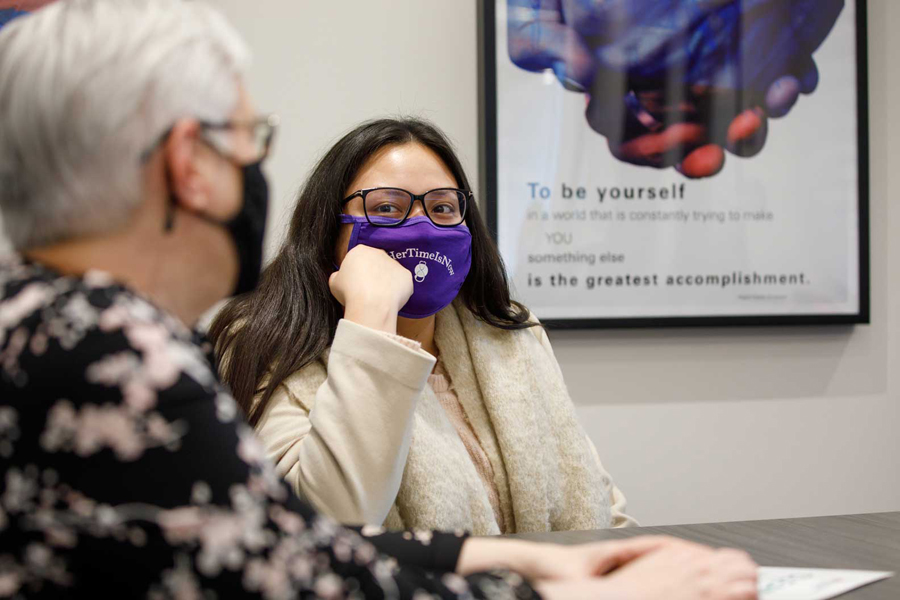 The McGoogan Health Sciences Library recognizes diversity, equity, and inclusion as core values integral to achieving our mission to connect the past, inform the present, and build the future. Our commitment incorporates the diversity and inclusion goals of the University of Nebraska Medical Center Strategic Plan for 2022-2025: to ensure that UNMC is an exemplary culturally sensitive, diverse, and inclusive organization in its mission of transforming lives through preeminent education, innovative research, and extraordinary care.
We strive to promote the value and importance of diversity, equity, and inclusion (DEI) and adhere to the principles and practices of DEI among our spaces, collections, services, and personnel. Our work in these areas is ongoing.
We balance access to and ownership of information resources that offer the broadest possible range of viewpoints.
We offer collections, programming, exhibits, research assistance, and consumer health services that speak to users' rich needs and identities from the UNMC community and beyond.
We ensure that our students, faculty, and staff have equitable access to our resources.
We use inclusive instruction and research practices to achieve excellence in education, research, and patient care through information.
We champion an inclusive work environment through ongoing competency training, encouragement of personal growth, restorative communication practices, and diverse recruitment and retention.
We actively participate in and support the celebration of DEI on campus through our diverse collections, inclusive programming, and collaborative efforts with campus and community partnerships.
We embrace opportunities that strengthen these values. We invite you to bring your true self to the library.
Explore