The Leon S. McGoogan Health Sciences Library is located on levels six, seven, and eight of Wittson Hall, which is located on 42nd Street between Dewey Avenue and Emile Street in Omaha, Nebraska.
Currently, the library is only accessible to the medical center community and those with affiliate badges.
Level 6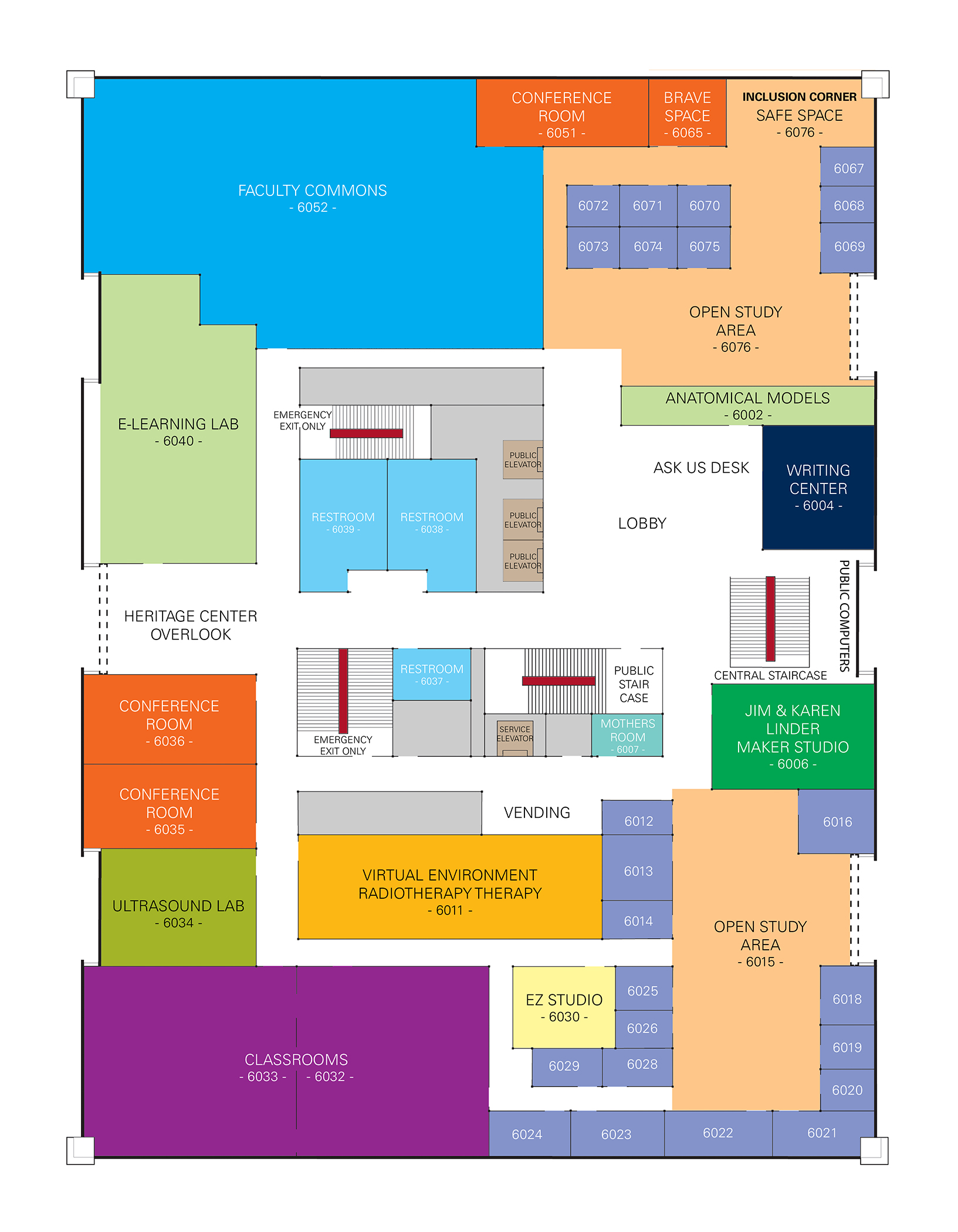 Level 7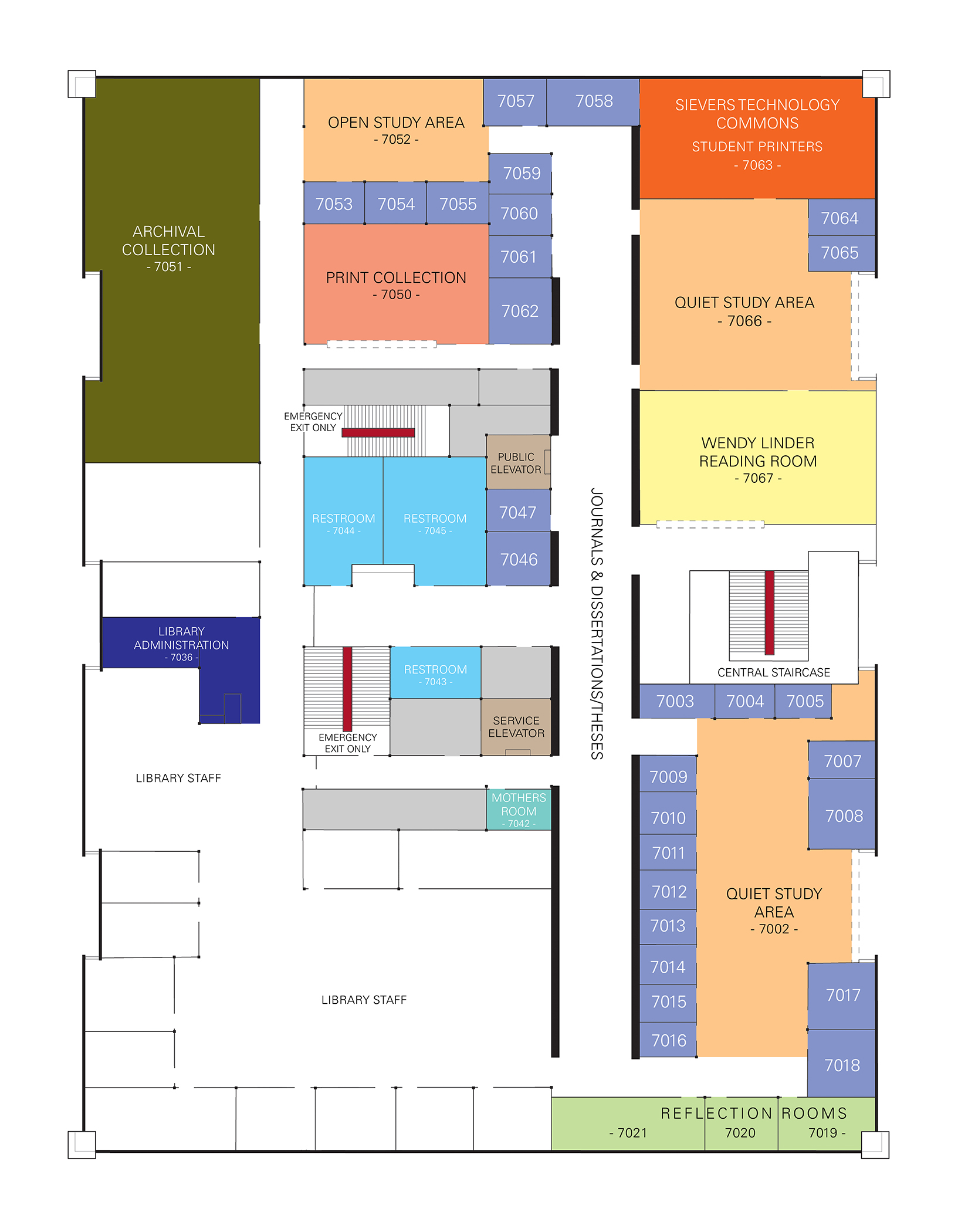 Visitor parking is available in the Green Patient and Visitor Parking structure next to the Durham Outpatient Center (DOC) on the northeast corner of 45th and Emile Streets.
The library's mailing address is 986705 Nebraska Medical Center, Omaha, NE 68198-6705.
For assistance in locating the library, call 402-559-6221 or email askus@unmc.edu.