Project NExT is a transformational public-private partnership to create a federal, all-hazard health security disaster response space that is adaptable and leverages the University of Nebraska Medical Center/Nebraska Medicine's experience and global leadership in infectious diseases and biopreparedness to meet America's current and future unmet health care training, education and capacity needs consistent with the Biden Administration plan to launch urgent public health system improvements for now and the future.
Why will Project NExT be Vital for Future U.S. Health Infrastructure?
---
This effort will improve the readiness of the nation's civilian and military health system to partner to respond to a catastrophic disaster such as another pandemic, accident, or overt attack.
Through a multi-year project with the federal Departments led by DoD, Project NExT is designed to create a joint civilian-military medical surge facility through public-private partnerships. The partnership will expand federal medical surge capability and improve the National Disaster Medical System training run by HHS.
UNMC/Nebraska Medicine's mission has always been to lead the world in transforming lives through premier educational programs, innovative research and extraordinary patient care. This project allows us to share our knowledge with medical centers nationwide, improving overall readiness for the U.S. in the face of future unforeseen needs.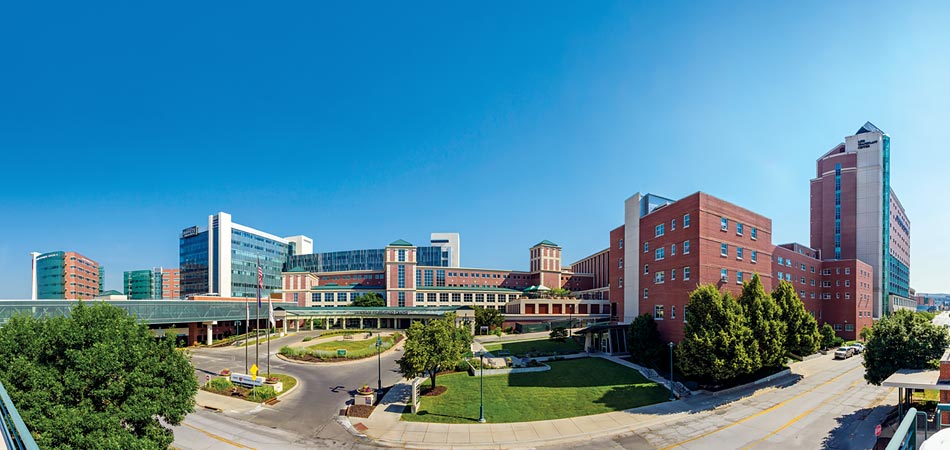 Why is UNMC/Nebraska Medicine the Best Choice?
---
UNMC/Nebraska Medicine is the only academic medical center with the unique capabilities positioned to assist the Department of Defense and the American public having had an increasing role as a partner with federal civilian and military agencies over the past decade, including: 
Department of Defense University Affiliated Research Center: Nebraska Strategic Research Institute
In 2012, the University of Nebraska was designated as the only Department of Defense (DOD) University Affiliated Research Center with key capabilities in the biomedical sciences and countering weapons of mass destruction. 
2014 Ebola crisis
During the 2014 Ebola crisis, the federal government activated UNMC/Nebraska Medicine as a first responder to quarantine and assist evacuated U.S. citizens. Following the Ebola crisis, UNMC/Nebraska Medicine was designated a co-leader of the National Ebola Training and Education Center (NETEC). The internationally acclaimed Nebraska Biocontainment Unit team developed the "Nebraska method" which set the standard for training healthcare workers to safely treat highly infectious pathogens during the 2014 Ebola outbreak.
HHS National Training, Simulation and Quarantine Center
In 2016, the U.S. Department of Health and Human Services (HHS) designated UNMC as the only HHS National Training, Simulation and Quarantine Center (TSQC) in the U.S. and has led the country in responding to the COVID-19 outbreak.
One of two pilot sites to develop a Regional Disaster Health Response System
In 2018, HHS named UNMC as one of two pilot sites to develop a Regional Disaster Health Response System and the U. S. Air Force named UNMC a USAF Center for Sustainment of Trauma and Readiness Skills (C-STARS) dedicated to highly infectious disease threats.
Assisted in evacuating Americans from China and Japan with COVID-19 exposure
In spring 2020, once again, the government called on UNMC to quarantine and assist evacuated Americans from China and Japan with COVID-19 exposure to Camp Ashland and TSQC in Omaha.
Conducts training for HHS National Disaster Medical System deployable teams
UNMC conducts training for HHS National Disaster Medical System (NDMS) deployable teams and assists the State Department in developing and validating safe transportation capability for repatriating patients exposed to highly infectious threats.
Improving the transport of highly infectious patients
UNMC supports civilian and military efforts to improve the transport of highly infectious patients.
Support
---
As a truly transformational project with deep roots in both national defense strategy and 21st century health innovation, we are grateful to have received tremendous support to-date and are confident that we will reach our funding goals through public/private partnerships.
The state of Nebraska has already approved $300 million in funding to support Project NExT. In August of 2020, Governor Ricketts signed Legislative Bill 107 into law – a package of bills that included a pledge to devote $300 million in state funds contingent on federal government and private donors ability to come up with $1.3 billion in funding for the proposal. This demonstrates their strong commitment to seeing this project become a reality.
Recent News
---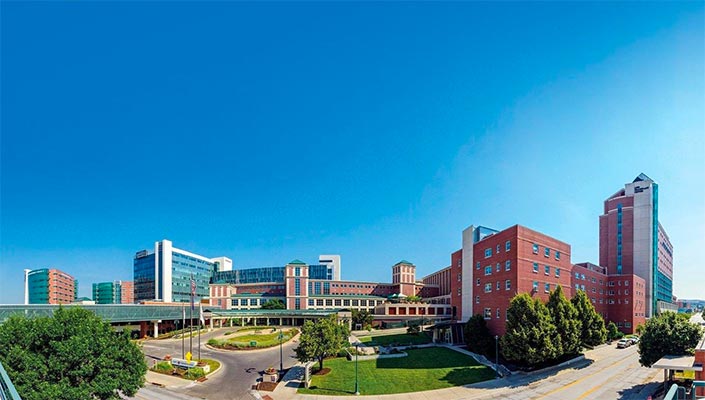 Omaha World Herald | May 5, 2021
Omaha has been selected as one of five pilot sites in the U.S. tasked with developing a federal program to bolster the nation's disaster response capacity.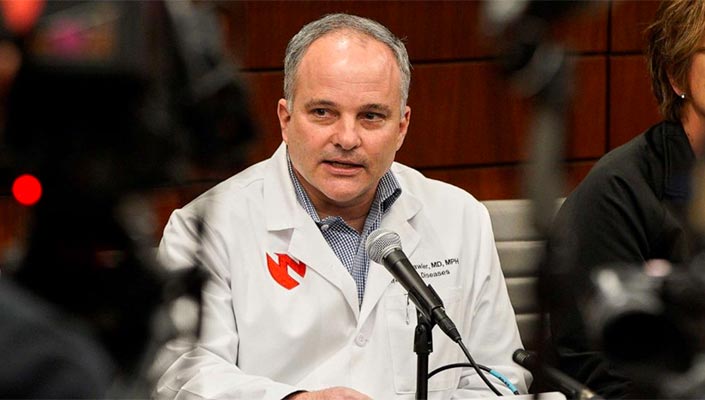 ABC News | January 28, 2021
One infectious disease specialist was able to predict the grim outcome.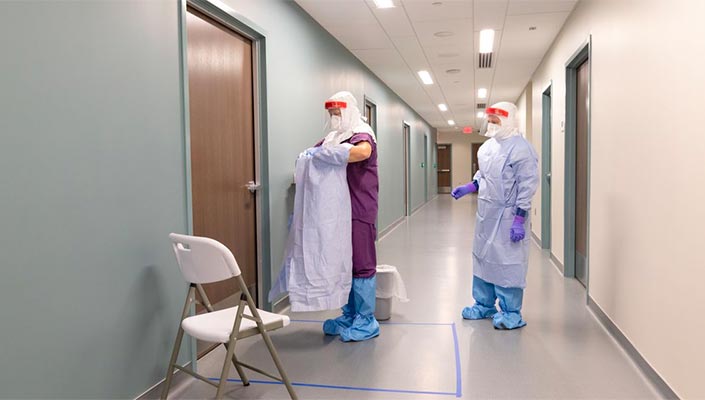 The Wall Street Journal | February 20, 2020
The arrival of 14 evacuees with the new coronavirus tested the U.S. public health system's readiness to handle an influx of cases.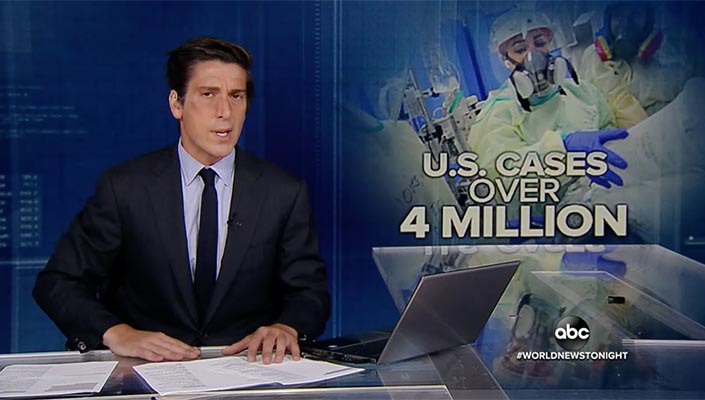 ABC News | July 28, 2020
An ABC News investigation examines the evolution of the global pandemic.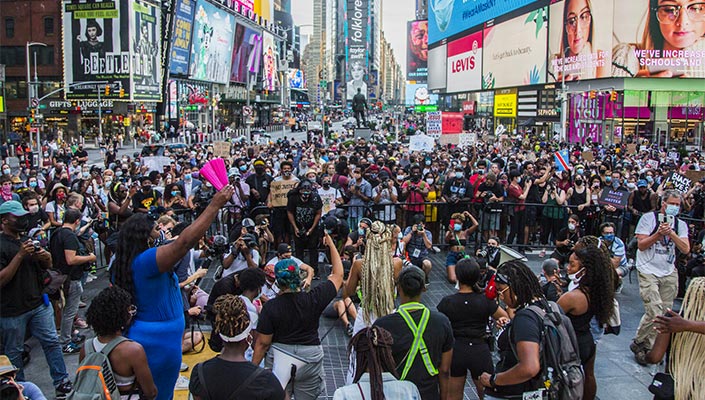 Newsweek | September 26, 2020
Coronavirus cases in the U.S. have soared past 7 million to date, with over 200,000 deaths, exactly six months since the country was reported to have the most number of cases in the world.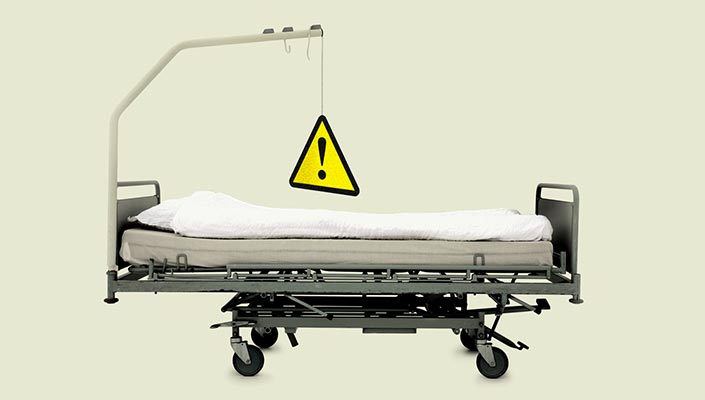 The Atlantic | November 20, 2020
"We are on an absolutely catastrophic path," said a COVID-19 doctor at America's best-prepared hospital.
Additional Info/Resources
---