UNMC College of Public Health is the professional and scientific home of determined, brilliant researchers who work at the forefront of the public health field.
Private gifts make a tremendous difference in helping the University of Nebraska Medical Center (UNMC) College of Public Health accomplish its mission: to promote optimal health and well-being through robust education, research, and service in collaboration with communities in Nebraska, across the country, and around the world.
Gifts made to the UNMC College of Public Health are administered through the University of Nebraska Foundation. The University of Nebraska Foundation is the official fundraising and gift-receiving organization for the University of Nebraska. The Foundation believes the value of a donation cannot be measured in mere dollars and cents as private gifts have the power to transform not only higher education, but lives and communities as well.
An investment in higher education is an investment in a greater commonwealth.
~ Edgar A. Burnett
Chancellor, University of Nebraska; 1928-1938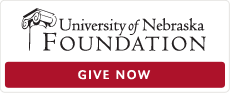 To discuss philanthropic opportunities at the UNMC College of Public Health, please contact:
Brad Nelson
402-502-4141 (Direct)
800-432-3216 (Toll Free)
brad.nelson@nufoundation.org