Fadi Alsaleem, PhD
Associate Professor, Architecture Engineering Department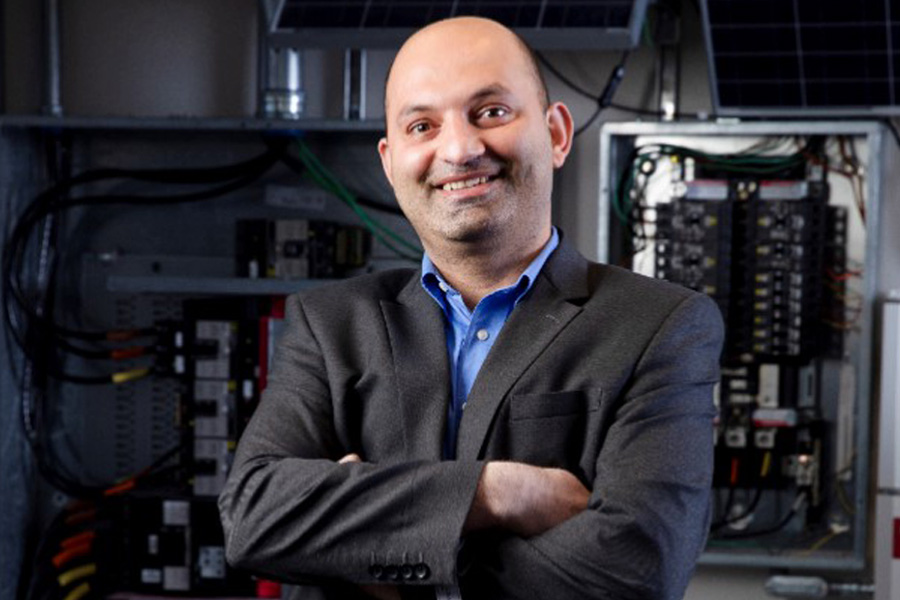 I joined the college of engineering at the University of Nebraska at Lincoln (UNL) in August 2016. Prior to this assignment, I worked for four years as a Senior Lead Algorithm Engineer at Emerson Electric Inc to develop novel (cloud-based) sensor monitoring and learning algorithms used for fault diagnostics for mechanical systems.

My current and future potential research goals are to vertically advance the fields of intelligent wearable sensing technologies and artificial intelligence algorithms and their use in many health and medical applications. Funded by NSF and pending support by NIH, examples are understanding and classifying human gait signatures for patients with Peripheral Artery Disease (PAD) or detecting an elderly fall using wearable accelerometers. Moreover, due to the recent COVID-19 pandemic, some of my research activities, including big data analysis and IoT technologies, have shifted toward their use to reduce COVID-19 impact. For example, I formed and led a multi-disciplinary team of engineers, social scientists, and clinicians to address one of the key elements critical to COVID 19 infection control: predicting the spread of virus infection in advance of outbreaks in a particular region. Specifically, using big data sets derived from users of novel mobile and wireless technologies across the United States, we developed predictive surveillance models that will forecast geographically distinct spikes in symptomatic COVID-19 cases. Our model ranked among the top 10 teams in the 2021 XPRIZE global pandemic response challenge (out of 465 teams).
Current Research Interest
Intelligent wearable sensors, and their use in health applications; Online monitoring and diagnostics; IoT and Smart Building
Key Manuscripts
Rafaie, M., Hasan M., Alsaleem F, Neuromorphic MEMS Sensor Network, Applied Physics Letters, vol.114 (16), pp.163501, 2019

Hasan, M., Alramini, A., Abdel-Rahman, E., Jafari, R., Alsaleem, F., Colocalized Sensing and Intelligent Computing in Micro-Sensors, Sensors, vol.20(21), pp.6346; https://doi.org/10.3390/s20216346, 2020.

Alsaleem, F., Mehari K., Rafaie, M., Sinkar, K., Besarla, D., Arunasalam, P., An IoT Framework for Modeling and Controlling Thermal Comfort in Buildings, Frontiers in Built Environment. vol.6(87), doi: 10.3389/fbuil.2020.00087, 2020.

Takallou, M., Alsaleem, F., Qolomany, B., Myers, S., Hassan, M., Pipinos, I., "Peripheral artery disease diagnostics using wearable accelerometer device , the UNL Graduate Student Symposium, February 2021.