Jennifer Bull, BSG
Communications Coordinator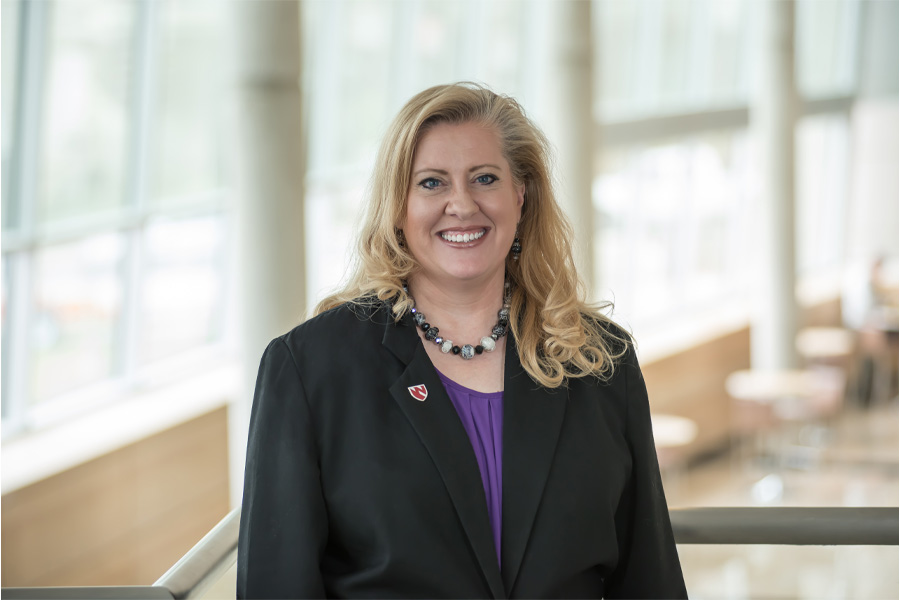 Jennifer joined BHECN in June 2018 as the communications coordinator. She is responsible for developing the communications strategy, including maintaining the BHECN website, producing social media messages, writing copy for the e-newsletter, maintaining brand standards, and helping BHECN present a clear message about building the behavioral health workforce in Nebraska.
With more than 20 years of experience in public relations and marketing, Jennifer enjoys the opportunity to meet people and share their stories. She has contributed to shaping the communications efforts for organizations such as The Salvation Army Kroc Center as the marketing director, Children's Hospital & Medical Center as a marketing consultant, and First National Merchant Solutions, part of First National Bank of Omaha.
Jennifer holds a Bachelor of General Studies degree with a major in communications from the University of Nebraska at Omaha. She recently completed the Executive MBA certificate program at UNO. She is a member of the Public Relations Society of America (PRSA) and the Omaha Press Club.