Alison "Ali" DeLizza, PhD
Assistant Professor Department of Psychology Munroe-Meyer Institute
Chair of Diversity, Equity and Inclusion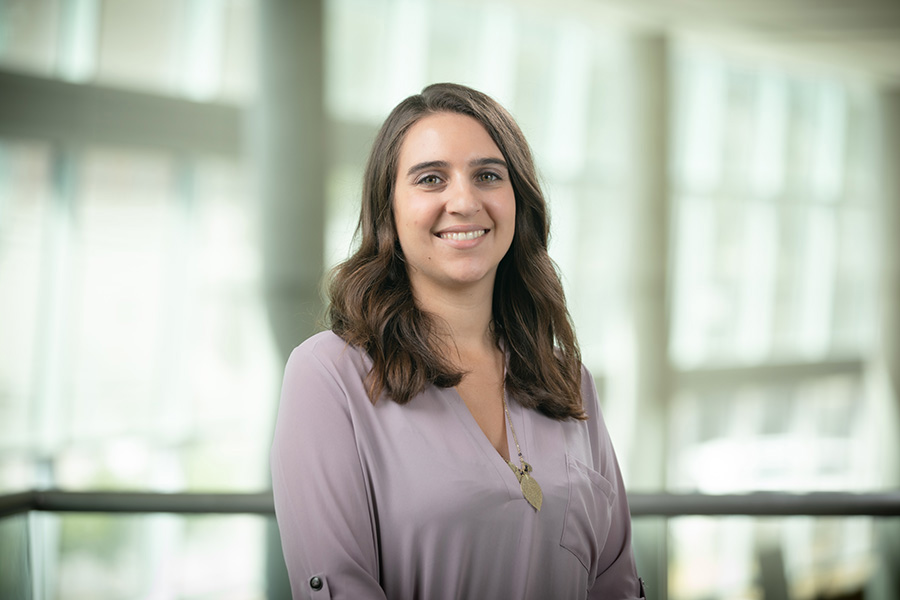 Dr. DeLizza is a Clinical Psychologist and Assistant Professor at the University of Nebraska Medical Center (UNMC). She completed her undergraduate degree at Trinity University in San Antonio, TX, and her doctoral degree in clinical psychology at Western Michigan University. Dr. DeLizza moved to Nebraska to complete her doctoral internship at the Munroe Meyer Institute and remained at UNMC for her postdoctoral fellowship before becoming faculty in 2020.
In 2020, Dr. DeLizza was named the Director of Wellness Programming for UNMC, a role that allowed her to promote wellness interventions across the five UNMC campuses around the state. She is also the Co-Chair of the Diversity Equity and Inclusion Committee in the Department of Psychiatry. During her tenure as Co-Chair, Dr. DeLizza has led the department in initiatives to promote equity and inclusion across all areas of the department. She has consulted with residency and medical education programs, as well as faculty development. She is also a frequent lecturer for residency and medical school.
Clinically, Dr. DeLizza practices with adolescents and young adults struggling with symptoms of anxiety and depression. She specializes in working with LGBTQ+ youth, helping them find safe spaces to live in their authentic self. Dr. DeLizza utilizes evidence-based, behavioral interventions to promote values, flexibility, and vital living.
Dr. DeLizza's research focuses on the use of Acceptance and Commitment Therapy as a versatile intervention for many populations, including young people and those in higher education. She has presented at national and international conferences and has worked on multiple research grants. She is a frequently invited speaker on topics related to well-being, DEI, and evidence-based practice.