Our Story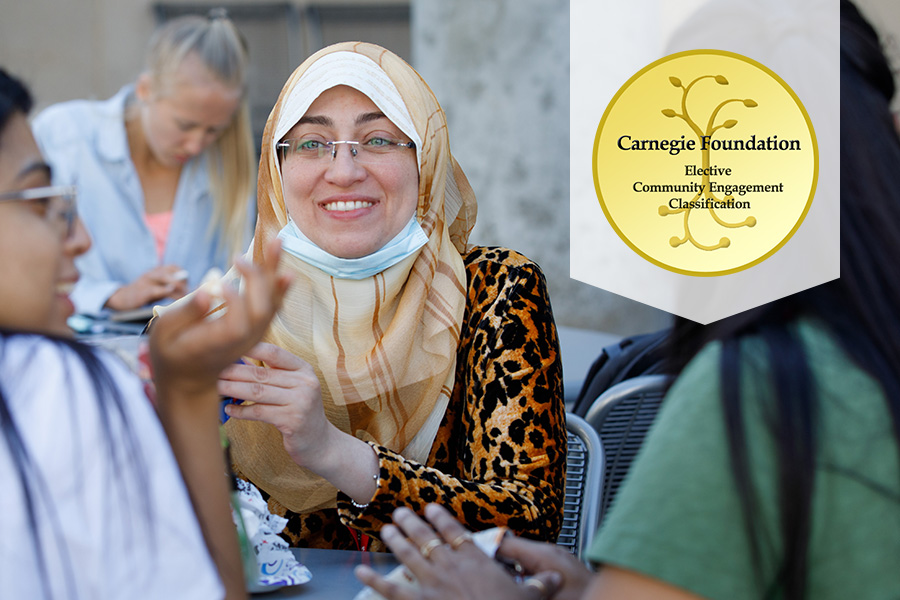 A history of collaboration, a future of positive change
The Office of Community Engagement traces its roots back to 2009 when the Service Learning Academy formed the Legacy Projects, programs designed to be led by students to help them leave a lasting legacy at UNMC and beyond.  These projects are unique, interdisciplinary opportunities for UNMC students that provide engaging, educational programming and hands-on experience with our community.
The Office of Community Engagement was officially founded in 2015. Shortly thereafter, through the efforts of a dedicated interprofessional team of faculty and staff, UNMC earned the prestigious designation as a Community Engaged Campus by the Carnegie Foundation, one of four medical schools and the first health professions university in the nation to be so designated. 
This impactful designation is a shining symbol of UNMC's efforts to design education congruent with the needs of our greater community through engagement and mutually beneficial partnerships.
Today, hundreds of faculty, staff and students work with leaders in the community to advance the health and well-being of individuals and families across Nebraska. Just a few of our partner organizations include: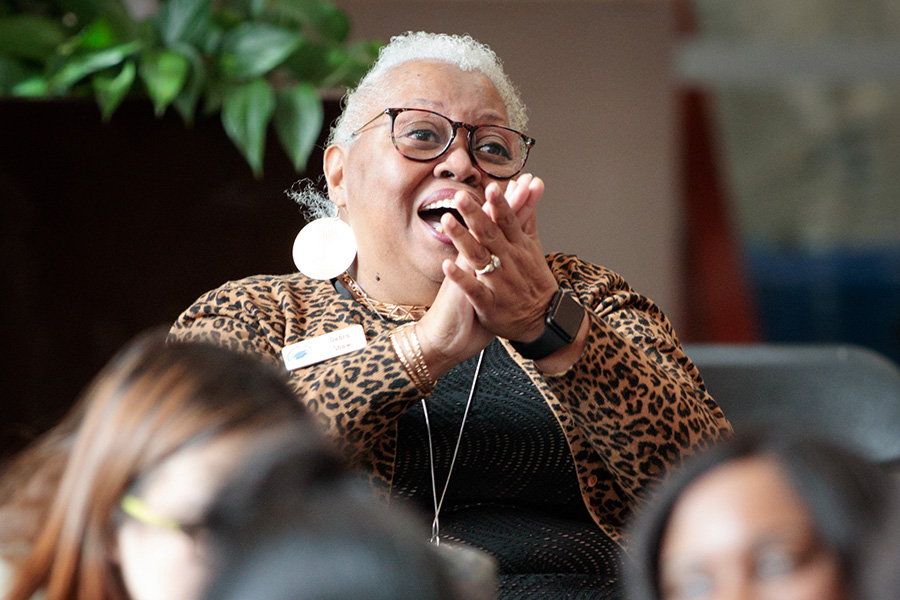 Douglas County Health Department
OneWorld
Project Harmony
Partnership 4 Kids
Omaha Police Department
Project Everlast
Girls Inc.
Latino Center of the Midlands
The mission of the Office of Community Engagement is to build mutually beneficial relationships and collaborations between UNMC and the communities it serves.
Our vision is to cultivate educated, engaged, healthy communities based on the sharing of knowledge and experience, collaborative education and generation of scholarship driven by the needs of our partners.
Bridge the scientific expertise of UNMC with the health needs of our community for the benefit of all.
Connect UNMC students with community engagement opportunities both on and off campus.
Assist faculty with the development of co-curriculum community engagement opportunities.
Enrich faculty scholarship and research, and enhance student learning.
Prepare future health professionals to be highly engaged in their communities, both in thought and action.
Increase UNMC's and the public's awareness of social issues and the impact of community engagement programs.
Manage on-going community engagement statistical data and partnership opportunities.
Values & Objectives
Our office directly aligns with the iTEACH values of UNMC and the daily workings of faculty, staff and students in the community.
UNMC's iTEACH Values
Ways Our Office Demonstrates the iTEACH Values
Innovation & Healing
Health Justice: The intentional dismantling of structural and policy barriers to accessing high-quality and culturally competent health care​.
Teamwork
Collaboration: Working together to complete a task or achieve a goal.​

Reciprocity: Perform mutual or corresponding actions based on the actions of the other.​

Equity: Safety and freedom from bias or favoritism​.
Excellence
Commitment: Dedication to a shared cause, activity, goal or value.​
Accountability
Trust: All parties know that they are supported and that actions are taken with everyone's best interest in mind​.