Alyssa Spartz, MPH
Training/Internship Associate, BHECN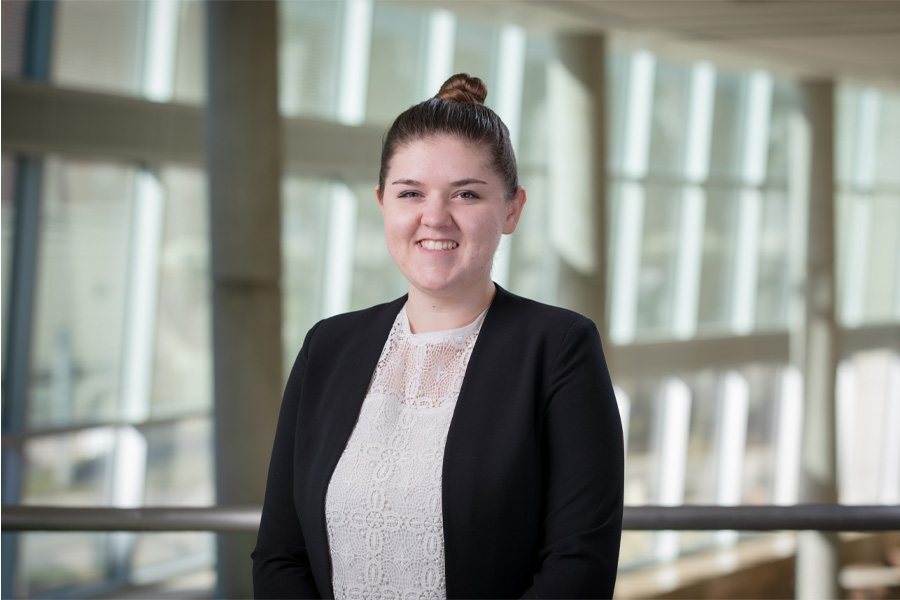 Alyssa has been working with UNMC for almost three years. She started her career by working as a graduate research assistant for the Department of Emergency Management and the Office of Health Security. While there she aided in developing emergency preparedness and response plans during the initial phases of the COVID-19 pandemic.
After graduating in May 2022, Alyssa continued her work by joining UNMC's College of Public Health Academic Affairs team. Through this role, she was able to help facilitate the improvement of course evaluation processes and offer input in the development of a new capstone course design.
Alyssa now holds the position of training/internship associate with BHECN. Through this role, she works closely with programs initiated through LB 242.
Alyssa Spartz holds a bachelor of science in psychology, a bachelor of science in emergency management, and a master of public health degree from UNMC.