Professional, affordable dental care
Meet our dental care team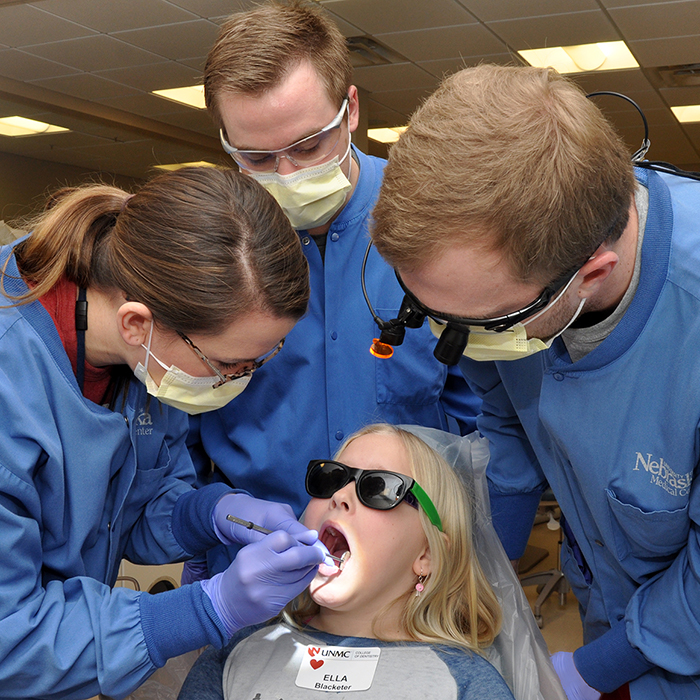 We provide high-quality, highly affordable dental care to patients of all ages. Our dental students, dental hygiene students and postgraduate residents offer a friendly, comfortable patient experience. Located on UNL's East Campus.
We offer comprehensive dental services to patients of all ages in our newly renovated clinic. Our team includes postgraduate residents, dental and dental hygiene students, and faculty members. Located at the Durham Outpatient Center.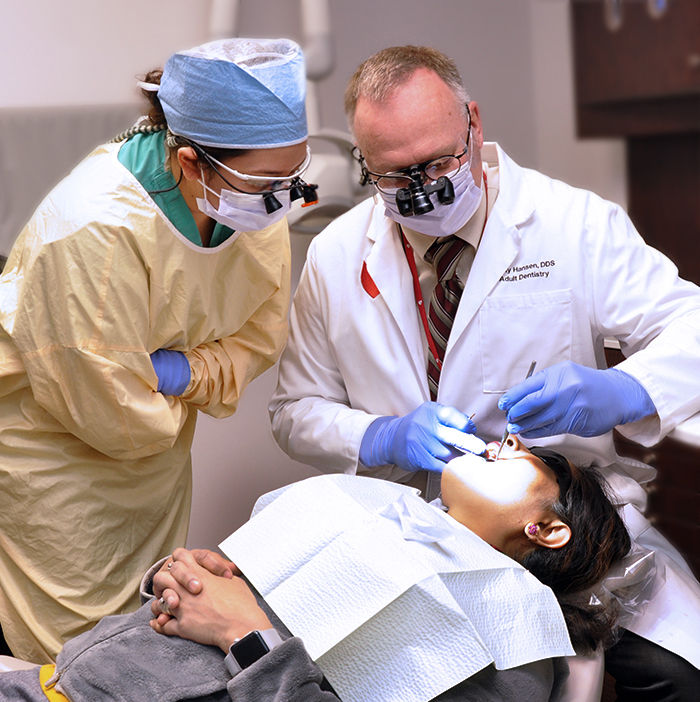 Recognized as experts in pediatric dentistry, our team of faculty and pediatric dentistry residents provide an all-inclusive approach to the care of both healthy and medically compromised children. Located at Children's Hospital and Medical Center, Omaha.
University Dental Associates (UDA)
The largest group of dental specialists and general dentists in Nebraska, UDA offers a comfortable, convenient patient experience. Our dentists are UNMC faculty members who are dedicated to serving patients. Located on UNL's East Campus.