Our Team
 A complete range of dental services are provided by postgraduate residents in general dentistry and specialty programs, dental and dental hygiene students, and faculty members who are general practitioners and specialists.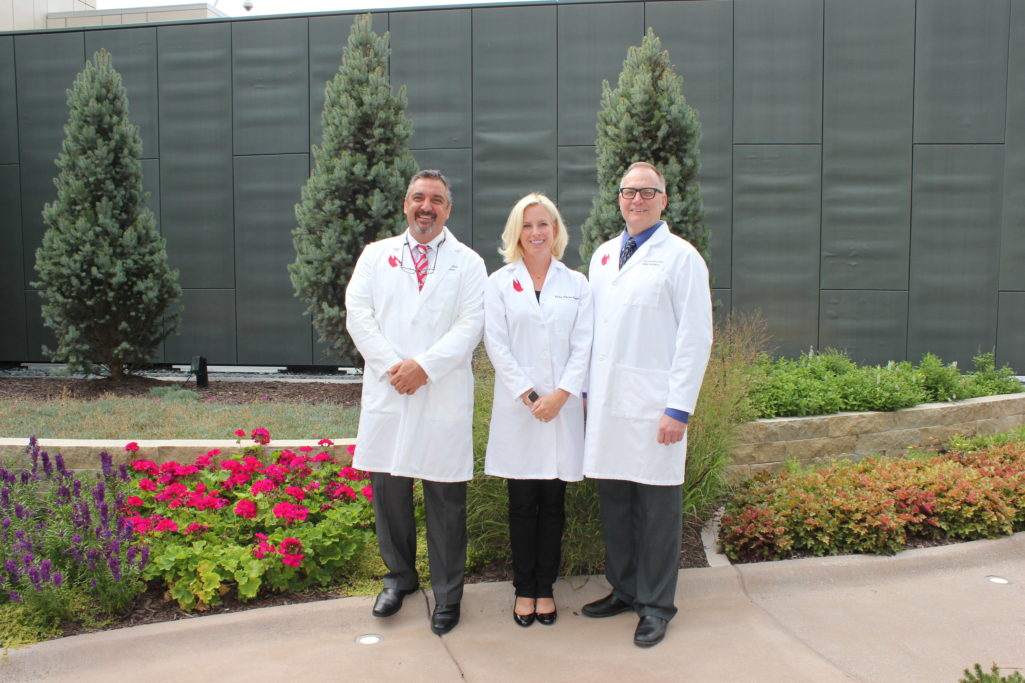 Omaha Dental Clinic Leadership Team: (l to r) Amir Farhangpour, DDS, Associate Dean for Clinic Operations; Kathleen A. O'Brien-Ausman, DDS, GPR Program Director; Jay D. Hansen, DDS, AEGD Program Director.
UNMC College of Dentistry Omaha Dental Clinic
Durham Outpatient Center
Room 3601
4400 Emile Street
Omaha, NE  68105
Monday-Friday:  7:30 a.m. - 4 p.m.
Appointments:  402-559-6000