Connecting Older Patients with Community Resources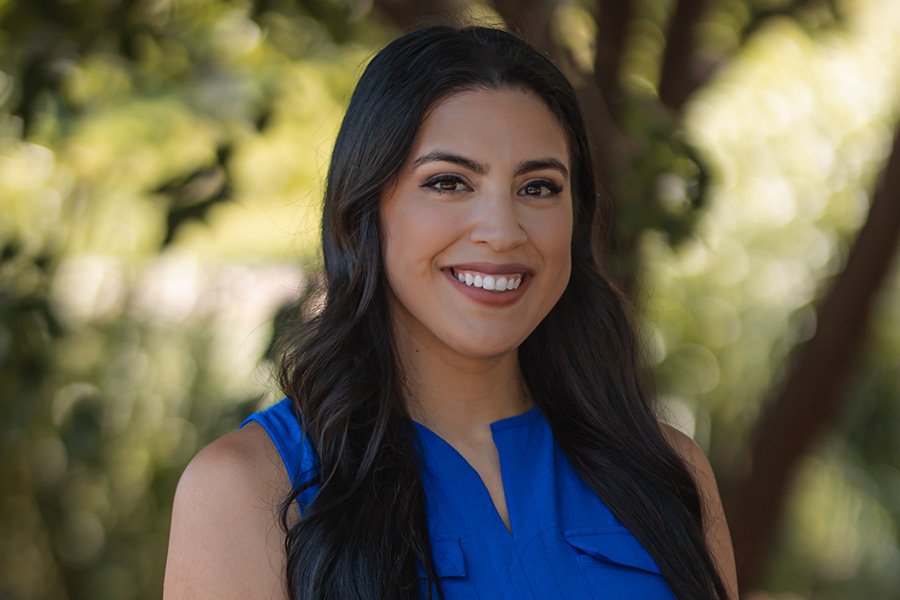 April Recher knows how to make connections.
As a geriatric primary care liaison, it's her job to connect older discharged patients with community resources in an effort to reduce hospital readmissions. 
Since June 2020, Recher has reached out to 835 unique patients through her position with the Home Instead Center for Successful Aging on the UNMC and Nebraska Medicine campus. 
One of them was Mildred Moffatt, who needed a medical grade bed and mattress, as well as blankets and a winter coat. Recher also helped arrange for Moffatt to receive a daily warm cooked meal through Meals on Wheels.
"They've been calling to see how I'm doing," Moffatt said. "They were so good to me. It's like having friends. They've been perfect angels in helping me."
Recher's position — the first at the medical center — was created after UNMC was awarded a five-year, $3.7 million grant from the U.S. Health Resources and Services Administration to expand the access of primary care professionals to resources that assist them in addressing the unique and complex health issues of older patients.
The grant provides education to teams in primary care using a medical home (PCMH) model. PCMHs use a team of health care providers — including physicians, nurses, nurse practitioners, physician assistants, mental health professionals and social workers — to care for patients as a team when they're sick, but also keep them well.
The grant also:
Provides education and support for caregivers of persons with dementia
Addresses the social determinants of health
Educates patients beginning to use opioids on the risks, benefits, and alternatives of these medications.
In her role, Recher reaches out to patients who are referred or discharged to see what obstacles they face and what community resources they might need. "I'm not directly associated with their providers so they often share their frustrations and what they need."
Needs vary, she said, but arranging transportation to and from medical appointments is a common request. She said not all of the 835 unique patients required community services, but she is available to listen and guide them if they do.
The job is similar to that of a social worker, she said, except Recher's focus is solely on the needs of older patients. "Being able to connect with patients like Mildred and others is rewarding," she said. "This position allows them to have better relations with their own providers and take the initiative for preventive care."
Moffatt is a fan. "The clinic has been wonderful and the people have been wonderful," she said. "They have been a lot of help."