Clinics Reduced Vaccination Disparities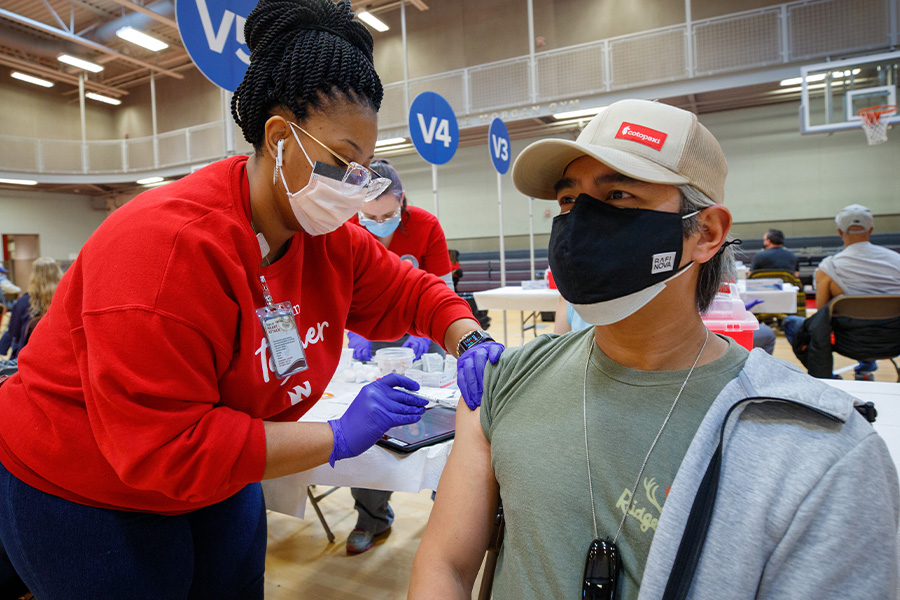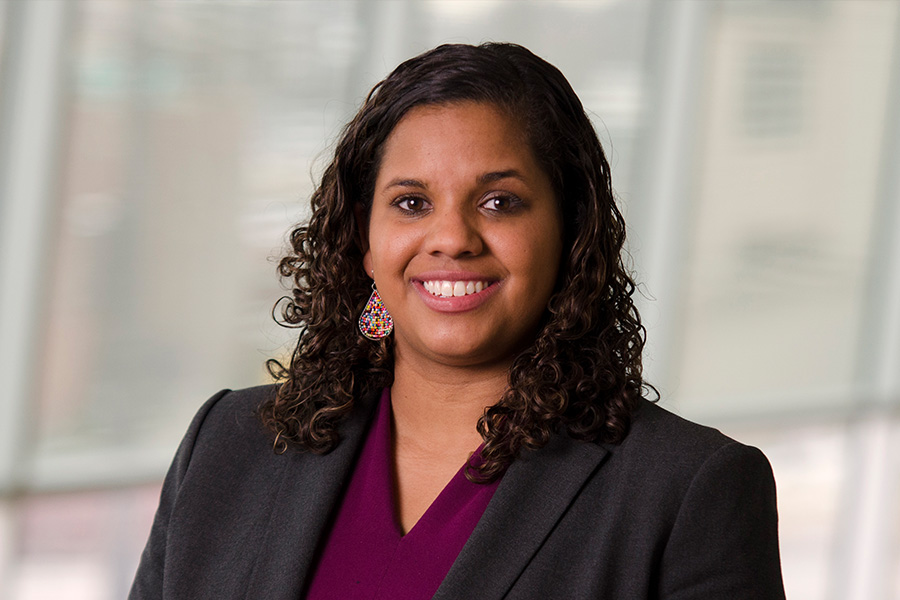 Girl's Inc.'s Carolyn "CT" Williamson was moved by the reaction of people when they left the COVID-19 vaccine clinic in North Omaha.
Williamson was one of dozens of volunteers staffing the first clinic at Girl's Inc. — a partnership with Douglas County that was spearheaded and organized by Andrea Jones, MD, an assistant professor at UNMC and family medicine physician at Nebraska Medicine. 
"Their spirit was just happy," said Williamson, director of transitional living and health access for Girl's Inc. "It was just outstanding to watch people come in and be so excited about getting their shot. Some were coming out afterwards crying and saying, 'Thank you.' It was amazing."
Based on her own experience, she understood their emotions. "By the time I got my second shot my thought was 'now I'm covered.' I did get COVID and back then there was nothing you could do to protect yourself – nothing," she said. "I thank the Lord I didn't get to the point of being hospitalized, but they were some of the worst days of my life. I'm thankful to be able to protect myself. People see the light at the end of the tunnel."
Gene Macapinlac and his daughter were two of 879 people who received their COVID-19 vaccines at the first clinic in late March. "Getting a vaccine is a personal responsibility for all of us," Macapinlac said. "The more who get the vaccine, the closer we get to a sense of normalcy." 
Pastor Bobby Waters is part of an effort to help community members understand the pandemic and the benefits of the vaccine. He said he was happy to get his vaccine and get it close to home. "It's wonderful to have a place in the community to get the vaccine," he said.
Dr. Jones, too, was gratified with the turn out. "We saw a need and desire to get access to the vaccine," she said. "To help with barriers of transportation, we needed to be locally here in the community. COVID has disproportionately hit our community and so we really need to make the effort to get the vaccines for protection. There's mistrust among Black Americans due to our history in this country, which I completely understand."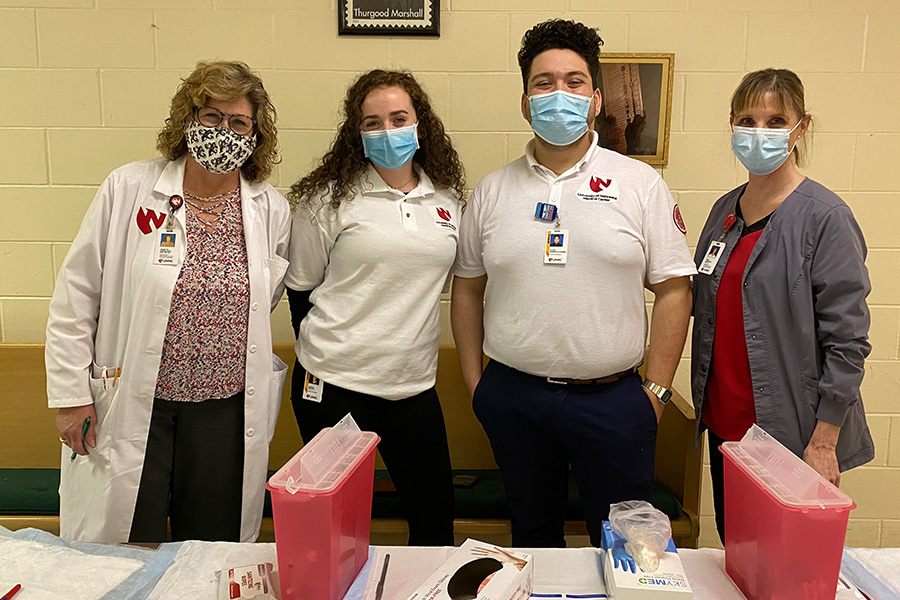 Also in March, UNMC students, staff and faculty staffed a COVID-19 vaccine clinic, in partnership with the North Omaha Area Health (NOAH) clinic, at Clair Memorial United Methodist Church.
"Participating in the vaccine clinic at Clair Memorial United Methodist Church was a wonderful and memorable experience," said UNMC College of Nursing student Oliver Ramirez-Gutierrez. "It was nice to not only be a part of what can be considered a historic moment in time, but to also do so with other health professionals, volunteers and members of the North Omaha community."
Kati Bravo, PhD, program director of BSN programs and assistant professor UNMC College of Nursing, agreed: "We want our nursing students to recognize and appreciate that nurses provide care wherever it is needed. This means taking care to diverse settings and learning from the community while participating in delivering nursing services."
Later, UNMC's Munroe-Meyer Institute, in partnership with the Nebraska Department of Health and Human Services, announced a series of statewide COVID-19 vaccination clinics for individuals with intellectual and developmental disabilities, their families and caregivers — making Nebraska the first state in the U.S. to provide priority access to this population.