Educating Students

BHECN provides support to students and trainees in behavioral health fields.

Recruiting Students

Ambassador Program helps students explore careers in Behavioral Health.

Training Professionals

BHECN offers a variety of trainings to professionals statewide.

Workforce Reports

BHECN studies the behavioral health workforce in Nebraska.
The Behavioral Health Education Center of Nebraska (BHECN) recruits & educates students in behavioral health fields and trains & retains professionals already in the workforce.
Learn more
---
Project Network addressing need for social workers
Staff at the UNO Grace Abbott School of Social Work are quickly ramping up a program to train more social workers in rural areas of Nebraska.  They received notice in September that they are the recipients of a three-year, $1.3 million award from the U.S. Health Resources & Services Administration (HRSA) to train social workers to work with children and young adults with dual diagnosis of both mental health and developmental disabilities.
Learn more about Project Network.
---
Training for Teachers
Educators are a key part of the behavioral health workforce. Part of BHECN's work is to provide training to both the traditional behavioral health workforce and non-traditional partners, like educators. We partnered with ESU 13 to offer training to teachers and school staff on addressing some of the behavioral health challenges students face.
---
Youth Mental Health First Aid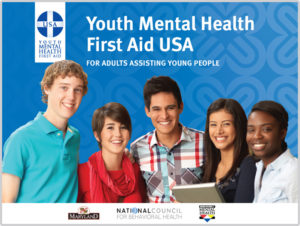 Youth Mental Health First Aid is similar to "First Aid" and "CPR." It teaches individuals how to respond in a mental health emergency and offer support to a young person who appears to be in emotional distress.  Just as you don't have to be a highly educated medical professional to give "First Aid" and "CPR," you don't have to have a background as a mental health professional to provide Mental Health First Aid.
Learn more about Youth Mental Health First Aid and register for an upcoming training.
---