Iman M. Ahmad, PhD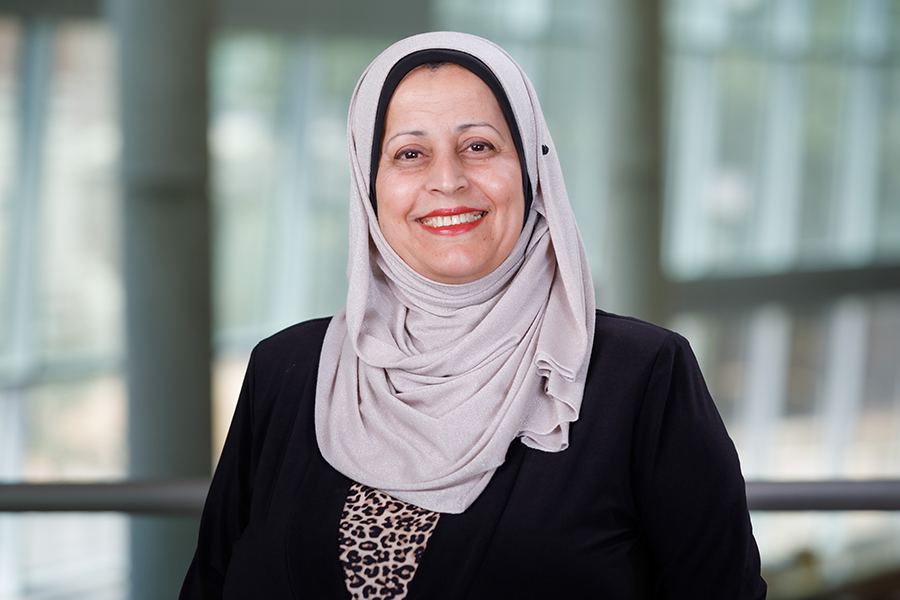 Dr. Ahmad is an associate professor in the College of Allied Health Professions. She received her Bachelor of Radiologic Sciences degree in Diagnostic Radiography from Kuwait University. She was awarded a PhD in Free Radicals and Radiation Biology from the University of Iowa. Dr. Ahmad has more than nine years of clinical practice experience, primarily in radiography. She has taught at the university level, both in the traditional classroom and online since 2003.
She is currently working on her own research program which is focused on better understanding the redox status of individuals who are occupationally exposed to low dose radiation. Dr. Ahmad has received awards from the College for her significance in research and innovative scholarship.
Education
PhD, Free Radicals and Radiation Biology, University of Iowa, Iowa City, Iowa, 2003
B.Sc., Diagnostic Radiologic Technology, Kuwait University, Kuwait City, Kuwait, 1989
Research interests
Dr. Ahmad has spent the majority of her scientific career studying the role of oxidative stress in the context of cancer biology, infection, and radiation. She has a broad background in redox biology and the role of antioxidants in physiological and pathophysiological conditions.
Honors and Awards
2021 Significance in Research for Distinguished Faculty Award, College of Allied Health Professions, University of Nebraska Medical Center
2019 Innovative Scholarship Award, College of Allied Health Professions, University of Nebraska Medical Center
Radiation Therapy and Radiography Programs
Department of Clinical, Diagnostic, & Therapeutic Sciences
College of Allied Health Professions
University of Nebraska Medical Center
984545 Nebraska Medical Center
Omaha, NE 68198-4545