Betsy Becker, PT, DPT, PhD, CLT-LANA
Chair of the Department of Health & Rehabilitation Sciences
Program Director of Physical Therapy
Associate Professor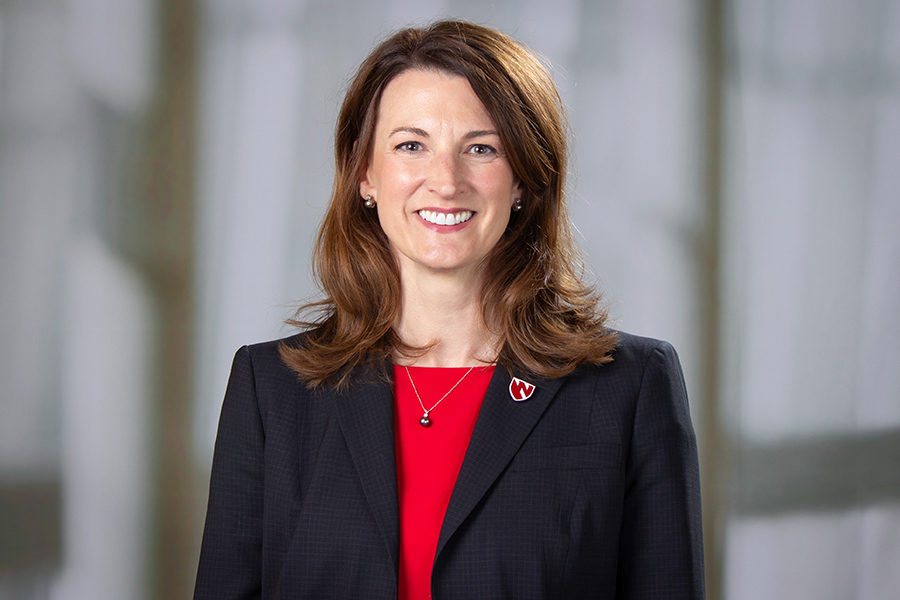 Dr. Becker is an Associate Professor and the Program Director for the Physical Therapy program at the University of Nebraska Medical Center. She also serves as the Chair of the Department of Health and Rehabilitation Sciences.
Dr. Becker has been a physical therapist since 1999 and holds licensure in Nebraska and Arizona. She has been a Certified Lymphedema Therapist with the Lymphology Association of North America (CLT-LANA) from 2001 to the present.
Dr. Becker's educational pursuits have provided her with a strong foundation and her innovative methods in the classroom and her influential ideas in research have distinguished her in the field of physical therapy education.
Education
PhD, Medical Sciences Interdepartmental Area (Preventative and Societal Medicine) University of Nebraska Medical Center, 2018
Medical Education Research Certificate, American Academy of Medical Colleges, 2018
DPT, University of South Dakota, 2014
MPT, Division of Physical Therapy Education, University of Nebraska Medical Center, 1999
Credentialed Clinical Instructor: American Physical Therapy Association, 2002
Certified Lymphedema Therapist: Lymphology Association of North America, 2001
Research Interests
Dr. Becker's scholarly activity has focused on several areas of interest – her clinical specialty of cancer rehabilitation, educational technology, and faculty development. She has published peer-reviewed research manuscripts, edited a book and book chapters. She has given international and national invited presentations, peer-reviewed presentations at international and conferences national conferences, and poster or platform presentations at international and at national meetings.

In addition, Dr. Becker is the Journal of Physical Therapy Education's 2019 Stanford Award Winner in recognition of her publication, "An Investigation of Professional Networks and Scholarly Productivity of Early Career Physical Therapy Faculty." The recipient for this award is selected by the journal's editorial board as the author of a paper that is determined to have presented the most influential ideas for physical therapy education in that calendar year.
Physical Therapy Program
Department of Health & Rehabilitation Sciences
College of Allied Health Professions
University of Nebraska Medical Center
984420 Nebraska Medical Center
Omaha, NE 68198-4420