Linsey M. Donner, PhD, CPH, MLS(ASCP)CM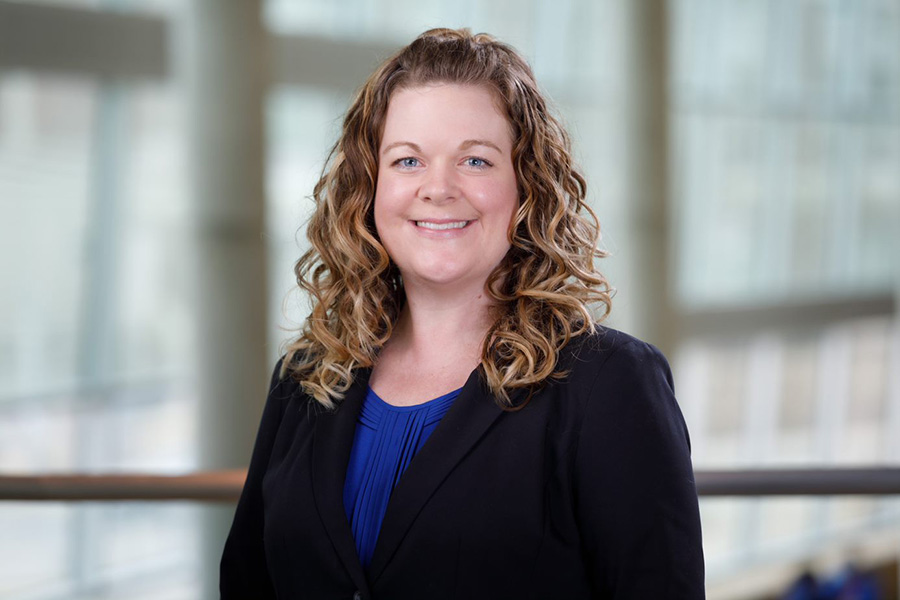 Dr. Linsey Donner is an Assistant Professor at the University of Nebraska Medical Center in the Medical Laboratory Science Program within the College of Allied Health Professions. She holds a BS in Medical Technology, a Master's in Public Health, and a PhD.
Linsey teaches clinical microbiology and immunology & serology courses to medical laboratory science, pharmacy, and non-degree seeking students in online, in-person, and hybrid formats. Her research interests include interactive teaching techniques, antimicrobial and laboratory stewardship, clinical informatics, and One Health.
Education
PhD, University of Nebraska Medical Center
MPH, University of Nebraska Medical Center
BS, Medical Technology, University of Nebraska Medical Center
Public Health Certification by National Board of Public Health Examiners, CPH
Medical Laboratory Scientist Certification by the Board of Registry, American Society for Clinical Pathology, MLS(ASCP)CM
Honors and Awards
Shirley Noble Award, American Society for Clinical Laboratory Science-Nebraska, April 6, 2018
Filter Award, American Society for Clinical Laboratory Science-Nebraska, April 10, 2015
Omicron Sigma Award, American Society for Clinical Laboratory Science-Nebraska, April 10, 2015
Omicron Sigma Award, American Society for Clinical Laboratory Science-Nebraska, April 11, 2014
Omicron Sigma Award, American Society for Clinical Laboratory Science-Nebraska, April 20, 2012
Omicron Sigma Award, American Society for Clinical Laboratory Science-Nebraska, April 13, 2011
Early Career Faculty Travel Award, American Society for Microbiology Conference for Undergraduate Educators (ASMCUE), April 14, 2010
Omicron Sigma Award, Nebraska Society for Clinical Laboratory Science, April 9, 2010
Omicron Sigma Award, Nebraska Society for Clinical Laboratory Science, April 29, 2009
Medical Laboratory Science Program
Department of Clinical, Diagnostic, & Therapeutic Sciences
College of Allied Health Professions
University of Nebraska Medical Center
984010 Nebraska Medical Center
Omaha, NE 68198-4010