Ashley Eichelberg, MHPTT, MLS (ASCP)CM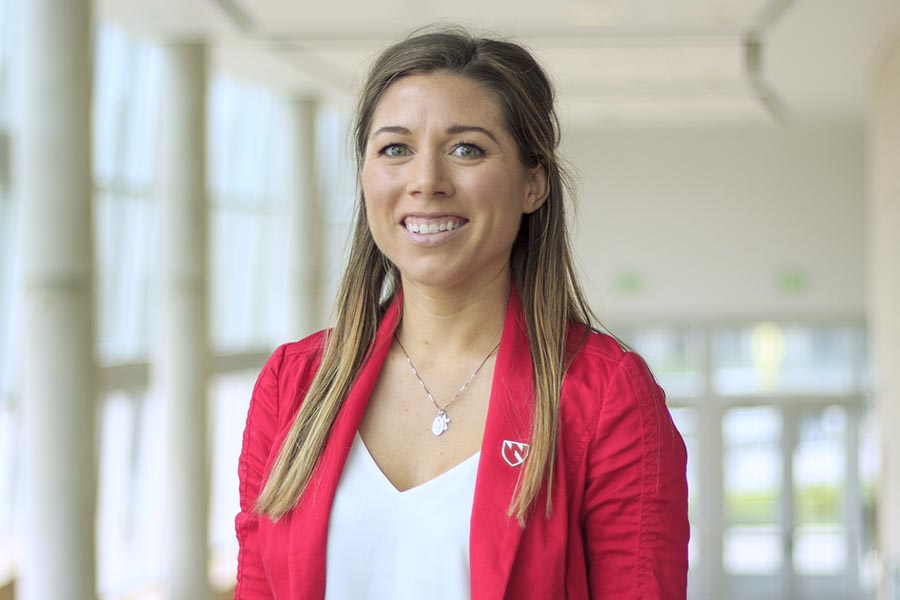 Eichelberg is an instructor at the University of Nebraska Medical Center in the Medical Laboratory Science Program within the College of Allied Health Professions. She holds bachelor's degrees in biology and clinical laboratory science and a master's in Health Professions Teaching and Technology.
Eichelberg teaches urinalysis and quality control courses and laboratory sessions to medical laboratory science, nurse practitioner, physician assistant, and non-degree seeking students in online, in-person, and hybrid formats. She is also a Clinical Education Coordinator within the Medical Laboratory Science Program, working with students and sites regarding clinical rotations.
Education
MHPTT, University of Nebraska Medical Center, 2019
BS, Clinical Laboratory Science, University of Nebraska Medical Center, 2012
BS, Biology, Nebraska Wesleyan University, 2011
Medical Laboratory Scientist Certification by the Board of Registry, American Society for Clinical Pathology
Research Interests
Online educational technology

Interactive teaching techniques

Student success, including stress and program transitions
Medical Laboratory Science Program
Department of Clinical, Diagnostic, & Therapeutic Sciences
College of Allied Health Professions
University of Nebraska Medical Center
984010 Nebraska Medical Center
Omaha, NE 68198-4010