Kellie S. Gossman, PT, DPT, PCS, CLT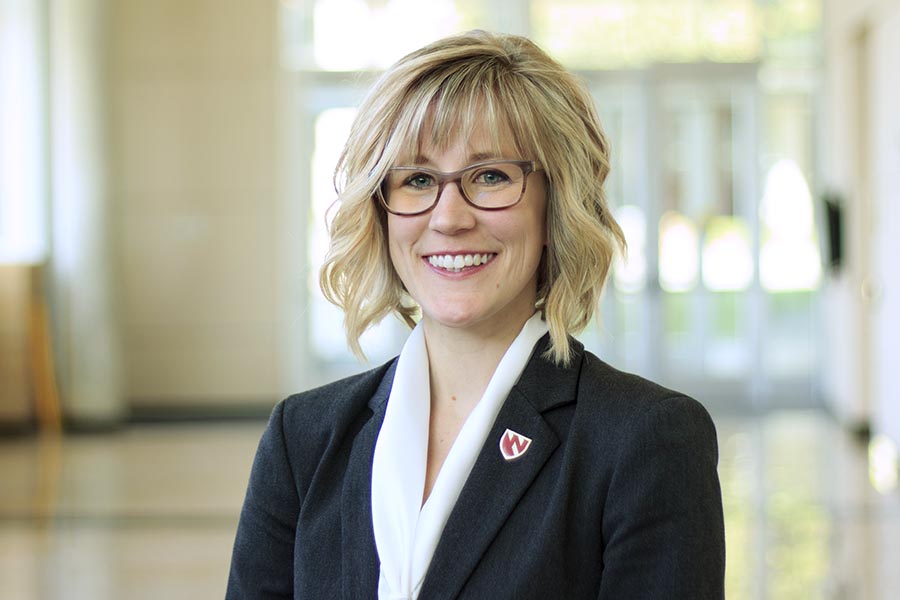 Gossman is an assistant professor in the Physical Therapy program. She received her Doctor of Physical Therapy degree in 2012 from the University of Nebraska Medical Center and became a Board Certified Clinical Specialist in Pediatric Physical Therapy in 2018.
Gossman coordinates an interprofessional course called Human Movement 1 for first-year occupational therapy and physical therapy students where they learn fundamental assessment and mobility skills. She also helps to teach in a variety of other physical therapy courses.
Gossman's clinical specialties include pediatrics, wheelchair evaluations, lymphedema, pelvic health, and cancer rehabilitation. She also provides developmental screening for the Tracking Infant Progress Statewide clinic in Kearney, Nebraska.
One of her favorite service projects is GoBabyGo! where students modify ride-on cars to provide early independent mobility for children with disabilities.
Education
DPT, Division of Physical Therapy Education, University of Nebraska Medical Center, 2012
BS, Medicine, University of Nebraska Medical Center, 2012
CLT, Klose Training Lymphedema Certification, 2013
PCS, Pediatric Physical Therapy, 2018
Research Interests
Gossman's research interests include the use of educational technology and interprofessional educational (IPE) opportunities. One project is examining how students interact with e-Learning modules when preparing for hands-on labs. She also works with an interprofessional team where they are evaluating how peer teaching can be used for shared clinical competencies through IPE activities.
Physical Therapy Program
Department of Health & Rehabilitation Sciences
Health Science Education Complex - CAHP
2402 University Drive
Kearney, NE 68849-4510