Corrine K. Hanson, PhD, RD, LMNT, FAND
Medical Nutrition Program Director
Professor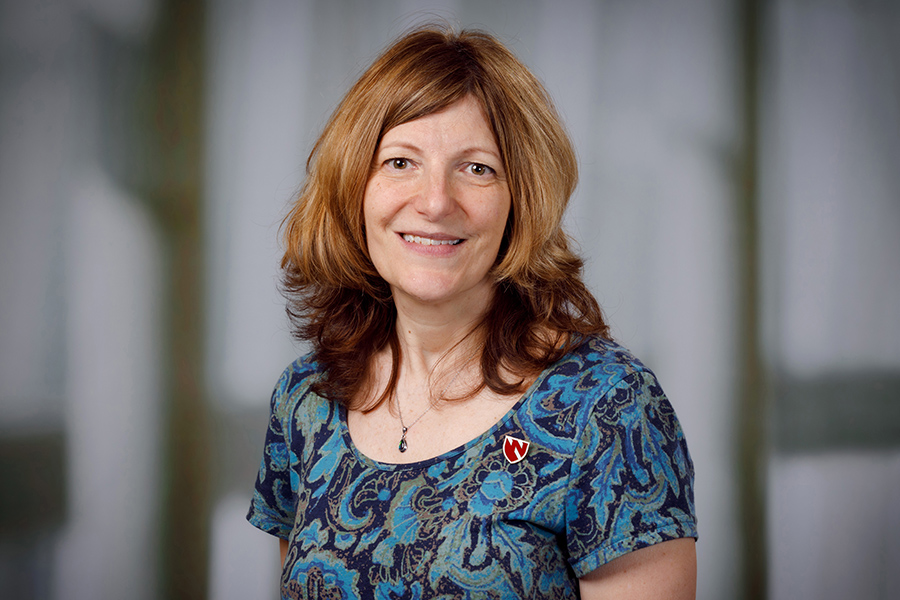 Dr. Hanson is a professor of nutrition and the director of the Medical Nutrition program. She received a bachelor's degree in Human Nutrition from the University of Nebraska-Lincoln in 1989, a master's of Human Nutrition in 1993, and her PhD from the University of Nebraska Medical Center in 2010.
She is a Fellow of the Academy of Nutrition and Dietetics and was named a UNMC Distinguished Scientist in 2019. A registered dietitian by training, Dr. Hanson has extensive clinical experience that informs her teaching and research interests.
Education
PhD, Major area of emphasis: Clinical and Translational Research, University of Nebraska Medical Center, 2010
MS, Human Nutrition, University of Nebraska-Lincoln, 1993
BS, Human Nutrition, University of Nebraska-Lincoln, 1989
Post-Degree Training
Baylor Neonatal Nutrition Training Practicum, 2005 
Research Interests
Dr. Hanson's career is dedicated to understanding the effects of nutrition on the promotion of health and the development and progression of disease over the life course. Her work focuses primarily on two areas, specifically the role nutrition plays in lung health, and how nutrition during pregnancy impacts newborn outcomes and the development of disease later in life.
Currently, Dr. Hanson is working on projects that evaluate the contribution of environmental factors, including diet, obesity, and the gut microbiome, to lung diseases such as asthma and chronic obstructive pulmonary disease. She is also involved in projects to evaluate how diet during pregnancy, and even pre-conception, impact such factors as maternal inflammation and what resulting impact this will have on the offspring. She researches diet as a health disparities issue, to identify populations who are nutritionally disadvantaged and identify interventions to improve nutritional status.
Honors and Awards
2019 UNMC Distinguished Scientist
2018 UNMC Outstanding Mentor of Junior Faculty
2017 UNMC Outstanding Faculty Mentor of Graduate Students Award
2015 Fellow, Academy of Nutrition and Dietetics
2013 M. Patricia and James W. Leuschen Professorship for Advancing Research in the Allied Health Professions
2013 University of Nebraska Medical Center College of Allied Health Professions "Excellence in Research" award recipient
2012 Awarded 2011 Academy of Nutrition and Dietetics Huddleson Award. Presented to the lead author of a peer-reviewed article that made an important contribution to the dietetics profession.
Medical Nutrition Program
Department of Medical Sciences
College of Allied Health Professions
University of Nebraska Medical Center
984045 Nebraska Medical Center
Omaha, NE 68198-4045