Kevin McGuire, MHPTT, MLS(ASCP)CM
Assistant Professor
Chemistry Coordinator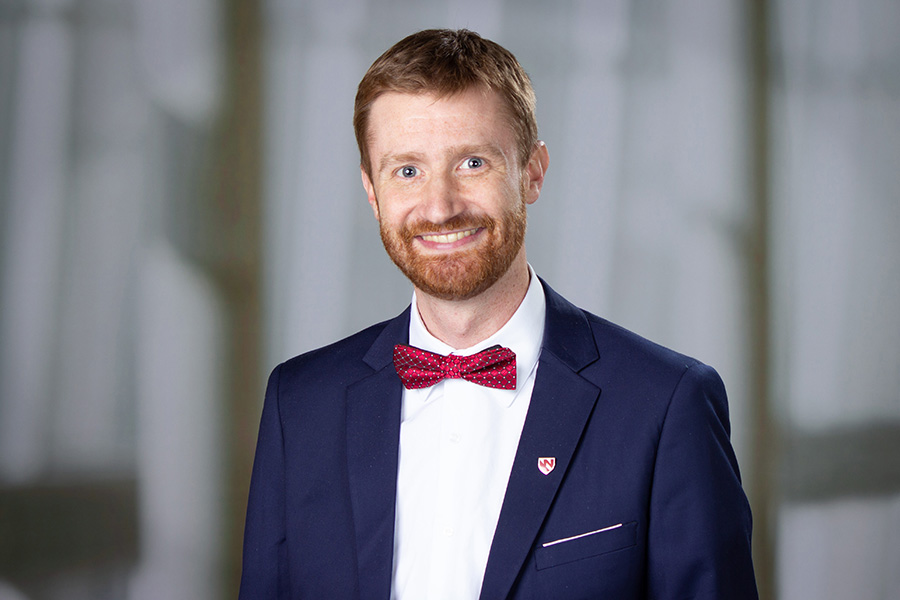 McGuire is an assistant professor in the Medical Laboratory Science program. He grew up in Omaha, Nebraska. He received his bachelor's degree in clinical laboratory science in 2011 and his master's degree in Health Professions Teaching and Technology in 2019 from the University of Nebraska Medical Center.
McGuire worked in the microbiology department at Nebraska Medicine as a medical laboratory scientist for two years before joining UNMC in 2013 as a student laboratory coordinator. He currently teaches chemistry to Medical Laboratory Science, Physician Assistant, and Clinical Perfusion students.
McGuire serves as the president of the UNMC College of Allied Health Professions Alumni Council and he is active within the American Society for Clinical Laboratory Science.
Education
Master of Health Professions Teaching and Technology, University of Nebraska Medical Center, 2019
BS, Clinical Laboratory Science, University of Nebraska Medical Center
Medical Laboratory Scientist Certification by the Board of Certification, American Society for Clinical Pathology, MLS(ASCP)CM
Research Interests
McGuire's research interests include interprofessional education, distance education, and academic remediation. He believes students learn best when they think for themselves, actively participate, and see the value of the information presented.
He is also interested in laboratory simulation and virtual microscopy. These technology tools help enhance educational material and strengthen technical skills.
Medical Laboratory Science Program
Department of Clinical, Diagnostic, & Therapeutic Sciences
University of Nebraska Medical Center
984010 Nebraska Medical Center
Omaha, NE 68198-4010